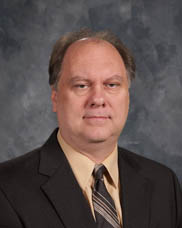 Central Magnet principal John Ash is one of five finalists for Coffee County Director of Schools.
After a work session on Monday night, Coffee County Board of Education Chairman Brett Henley the finalists.
Henley stated that interviews with the five candidates will begin in the next couple of weeks and he said the board should be completed with the first round of interviews in a month.
The Coffee County Board of Education narrowed down their list of applicants for director of schools from 16 to five during their work session on Monday, May 13.
COFFEE CO. DIRECTOR OF SCHOOLS FINALISTS
Dr. Charles Lawson Principal at Tullahoma East Middle
Current Coffee County Middle School Principal Kim Arron
Dr. Keith Cornelius Attendance Supervisor for Coffee County schools
Scott Hargrove Principal at Tullahoma East Lincoln Elementary
Rutherford County Central Magnet School Principal John Ash

SOURCE: WMSR