MURFREESBORO) Around 2:00 o'clock Saturday afternoon (10/16/2021), Murfreesboro Fire-Rescue was dispatched to a home fire on Idlewood Drive.
When firefighters arrived, the blaze was in the kitchen area and it was quickly extinguished.
Ladder 4's crew found a dog inside and brought her out where oxygen and an IV was started.
Jewel was transported to River Rock Animal Hospital by the battalion chief. The dog's owners reported that she was doing better and would spend the night at the animal hospital to be evaluated throughout the night.
Murfreesboro Fire-Rescue's investigator was called to the scene for a routine investigation.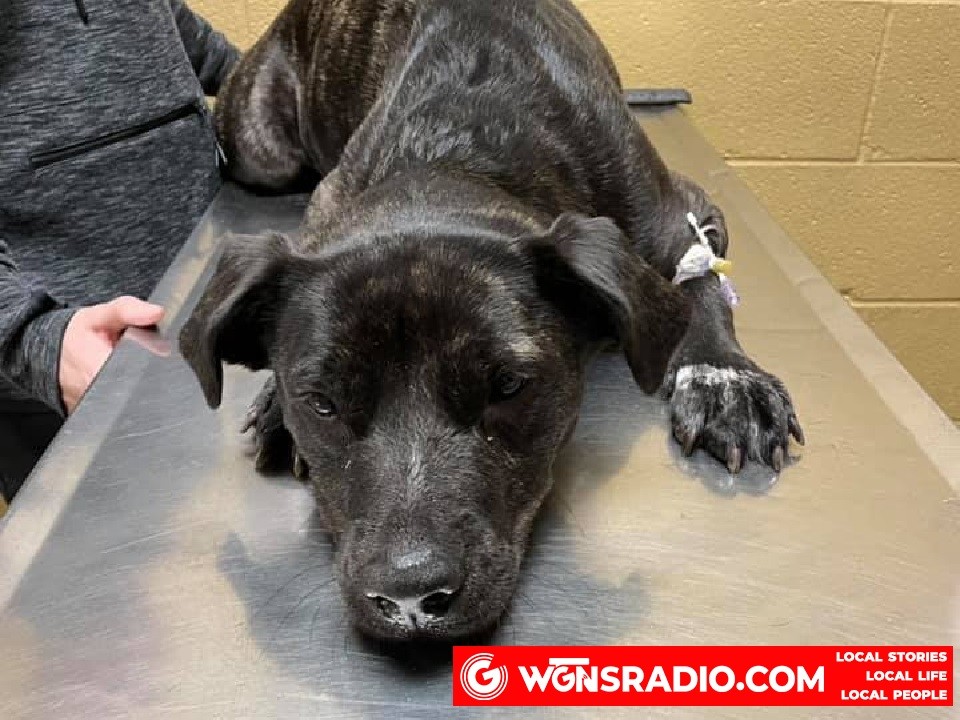 Thanks to MFR, Jewell is doing better after a night at the veterinarian. (Photo from MFR)