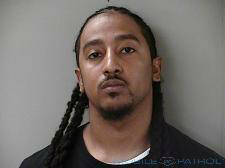 A Detroit, Michigan man told police that he was returning to Michigan the day he was allegedly caught shoplifting in Murfreesboro.
31 Year old Kevin J. Allen II reportedly stole a vacuum cleaner off the Walmart shelf and then tried to return it for a refund at the customer service desk. Evidently, he was caught by a loss prevention worker in the process.
Allen told authorities that his day job is in security. The Detroit resident told police he works security at a high school.
The police report showed that officers thought he posed a significant flight risk, so they arrested him as opposed to issuing him a citation for the alleged theft.
As for the vacuum cleaner, it is back on the store shelf.
Source:
MPD Incident 16-15796