(McMINNVILLE) Three National Guard members were killed Tuesday (9/8/2020) afternoon when a Piper PA-28 crashed near the Warren County Memorial Airport Tuesday (9/8/2020) afternoon.
The deceased persons were identified as 53-year old Senior Master Sergeant Scott Alan Bumpus, 45-year old Lieutenant Colonel Shellie Dawn Huether, and 37-year old Captain Jessica Naomi Wright--all members of the Tennesse Air National Guard in Nashville.
Reports indicate that the single-engine aircraft took off from the Warren County Memorial Airport, when it appeared to quickly have engine problems.

Jerry Wiser, a farmer who lives on Airport Road in McMinnville, was cutting hay in the field when the plane crashed barely missed him and went down near his tractor.
Wiser told WGNS news...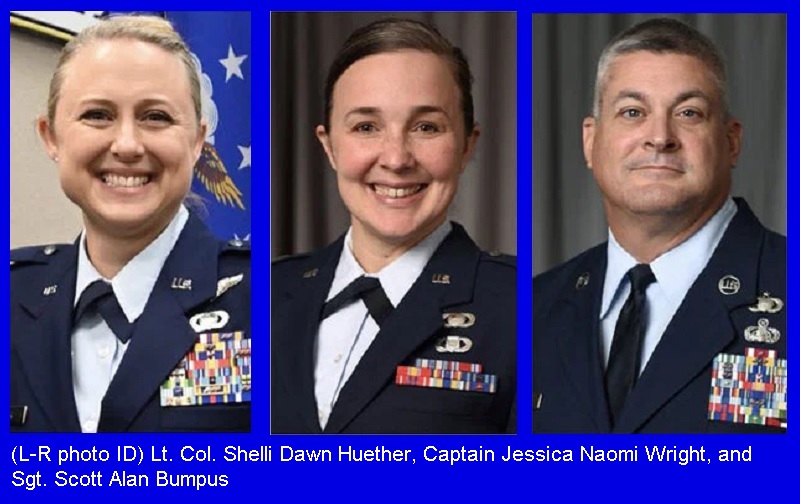 Gov. Bill Lee posted on FaceBook
We are incredibly saddened by the sudden and tragic loss of three Airmen in yesterday's accident. I ask all Tennesseans to join Maria and me in praying for Lt. Col. Shelli Huether, Capt. Jessica Wright, Senior Master Sgt. Scott Bumpus, and their loved ones during this difficult time.
Plane Landed Earlier In Murfreesboro

WGNS learned that the Piper landed at the Murfreesboro Airport earlier in the day, but the PA-28 Cherokee aircraft was owned by the Lebanon Flying Club, a non-profit club that was based at the Lebanon Airport.