(MURFREESBORO) Charlie Mullins and his dad Hershel had an ability to share local history in a way that brought it to life. Charlie passed away Wednesday at the age of 80.
They brought to life memories about keeping the old clock in the courthouse cupola alive. Charlie talked about following his dad up the winding stairwell and helping with the chores of cleaning the timepiece's gears and inner workings.
It was like stepping on a time machine when you visited Mullins Jewelry. Charlie would walk you through detailed history while his father, Hershel, would set the musical background with a harmonica. It was one of those wonderful memories of Murfreesboro that will continue to live in the hearts of many.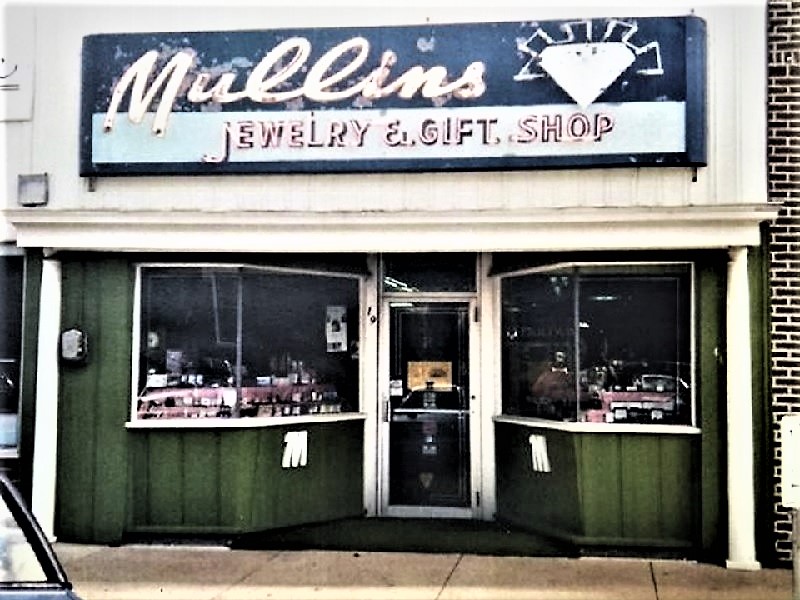 Mullins Jewelry & Gifts, when it was on the south side of the historic Murfreesboro square.
He was a fan of all things that are intricate and mechanical. That of course included clocks, but did you realize that Charlie was a model airplance enthusiast. When there was a landing strip at the Middle Point Landfill for the miniature flying machines, you often found Charlie and his friends as they went up and away.
Over the years, Charlie and his family have helped so many through generations of Mullins in the jewelry business. In fact, that tradition continues.
Share your favorite memory of Charlie. Put it below this page, or e-mail your memories to news@wgnsradio.com.
Visitation will be Saturday (9/19/2020) from 1:00 to 5:00PM at Woodfin Funeral Chapel, Lascassas Pike. Services will be 2:00 o'clock Sunday (9/20/2020) afternoon at Florence Church of Christ.
CLICK for funeral information from Woodfin Chapel.