See all the photos of downtown Nashville after the bomb blast HERE.

(NASHVILLE) DNA evidence comparing tissue found at the explosion site with that in a personal vehicle used by the person of interest, confirms that Anthony Quinn Warner of Bakertown Road in Antioch was the individual responsible for the Christmas morning bombing in front of the AT&T communications building on 2nd Avenue North in downtown Nashville. Warner perished in that explosion.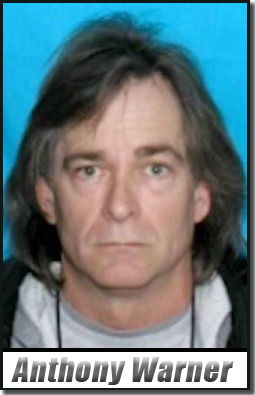 Who Was Tony Warner?
With the resources of several hundred investigators from different agencies, along with forensics evidence, the case was quickly solved.
Reports indicate that 63-year old Anthony "Tony" Quinn Warner told others that he had cancer, and it appeared that he was getting his
affairs in order
prior to the bombing.
Reports indicate that he gave his vehicle to a former girlfriend.
A month prior to the bombing, Warner allegedly gave his $160,000 Antioch home to a California woman. Records show that he also sold the 29-year old woman another piece of property a year earlier.
Warner allegedly told a Nashville real estate agent for whom he was a tech consultant that he planned to retire. That person contacted the FBI when he heard Warner's name in one of the news reports.
Investigators were able to confirm that Warner believed that 5G cellular technology was killing people. That may have been spurred by the 2011 death of his father, who was employed by Bell South (later purchased by AT&T).
Sunday Press Conference
During a Sunday (12/27/2020) afternoon press conference, the Middle District of Tennessee's U.S. Attorney Don Cochran said...
Tennessee Bureau of Investigation Director David Rausch explained...
The Memphis District of the FBI was in charge of the investigation. Director Doug Korneski commented...
Korneski noted that although the bomber has been confirmed, it is important that there is an understanding as to why Warner took those actions. He encouraged anyone with information about Warner or who knew him to please phone 1-800-CALL-FBI (1-800-225-5324).
MORE FROM METRO POLICE:
FBI Special Agent in Charge Doug Korneski of the FBI Memphis Field Office released the results of forensic tests of human remains recovered from the blast site on 2nd Avenue. DNA examinations of tissue samples by both the Tennessee Bureau of Investigation and the FBI laboratory in Quantico, VA, were consistent to those of Anthony Quinn Warner, 63, of Antioch, TN.
A key break in the investigation occurred when the Tennessee Highway Patrol was able to locate and recover the VIN number from the suspect's van. That information along with crucial tips from the public led to the home of the suspect in Antioch.
FBI and ATF Agents are continuing to recover and analyze evidence. The motive for the incident is still unclear. Leads are still being followed, but at this time, there is no indication that any other individuals are involved.
ATF's unique resources from the National Center for Explosives Training and Research (NCETR) and the United States Bomb Data were instrumental in providing links to this investigation. Leveraging technology with traditional law enforcement techniques clearly was beneficial in this case.
The ATF's National Response Team along with the FBI's Evidence Response Team continue to work seamlessly in the processing of this crime scene. Additionally, the TBI, the Metro Nashville Police Department, and our federal, state, and local partners will continue to work to ensure the safety of Nashvillians.
If you have any images, videos, or other information you may have related to the explosion in downtown Nashville, please visit fbi.gov/nashville. If you do not have an attachment but have information to provide, please submit it at tips.fbi.gov or call 1-800-CALL-FBI.