A large number of Veterans have been moving into the Murfreesboro area over the past few months and that number will only increase between now and December.


Due to the influx of service members getting out of the military and returning to civilian life, there was a need to create a second VFW Post in Murfreesboro, which will make for three throughout Rutherford County.
That was Andrew Farrer who oversees the new VFW "
Stones River Post #12206
."
Rutherford County is expected to have the second largest influx of Veterans moving into the area this year. With the expected 28,000 Veterans coming into the Murfreesboro area throughout 2021, we are second only to Memphis, Tennessee. There, Shelby County will likely record over 50,000 Veterans moving into their area this year.
The new Stones River VFW Post in Murfreesboro already has 86 members. Farrer told WGNS NEWS that he wants to grow the VFW for the younger generation of warriors, so that they can continue to add, remember and honor the history of all Veterans of Foreign Wars...
Farrer, who is a US Marine, invites anyone interested in being a part of the new Stones River VFW Post to contact him at 615-490-5715.
Hear our entire interview above this story.
More Information:

Stones River Post #12206 will focus on community service and in providing assistance to Veterans in keeping with the 122 year tradition of the VFW. The scope and nature of the Post's Community Service will be determined by its members and input from community leaders.
On June 8, 2021, the new Stones River Post saw the installation of their officers and is now the 91st Post in the VFW, Department of Tennessee. The Stones River Post will aid in being the driving force to help, aid and assist Veterans from all campaigns including WWII, Korea, Vietnam, Desert Storm, Iraq and Afghanistan and all campaigns in-between.
To learn more about Stones River Post #122206, call Farrer at 615-490-5715. You can also find the new post on Facebook.
Click the below photo by Frank Caperton for more pictures: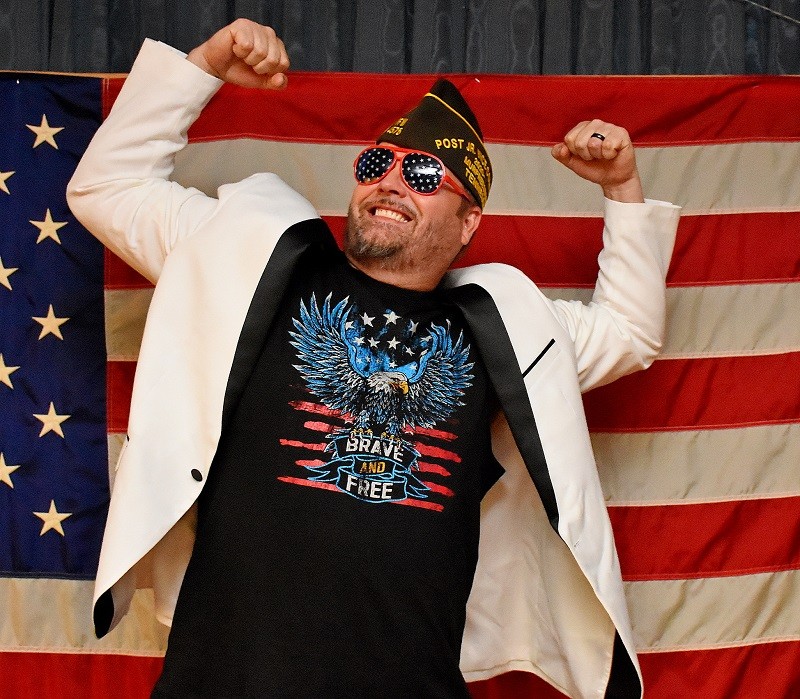 Like WGNS
on FaceBook!