Murfreesboro Mayor Shane McFarland held a briefing to explain details about the Murfreesboro Airport development, discussions with MTSU about their aerospace program and answers questions.
Mayor McFarland noted that the city is in no way against MTSU. In fact, he said that aviation programs across the nation have hit an all time high in popularity.
Data shows that for the Fall of 2020, instead of the anticipated 493 students in the professional pilot's program at MTSU, there were 886. That is more than doubling in-size over a 3-year period.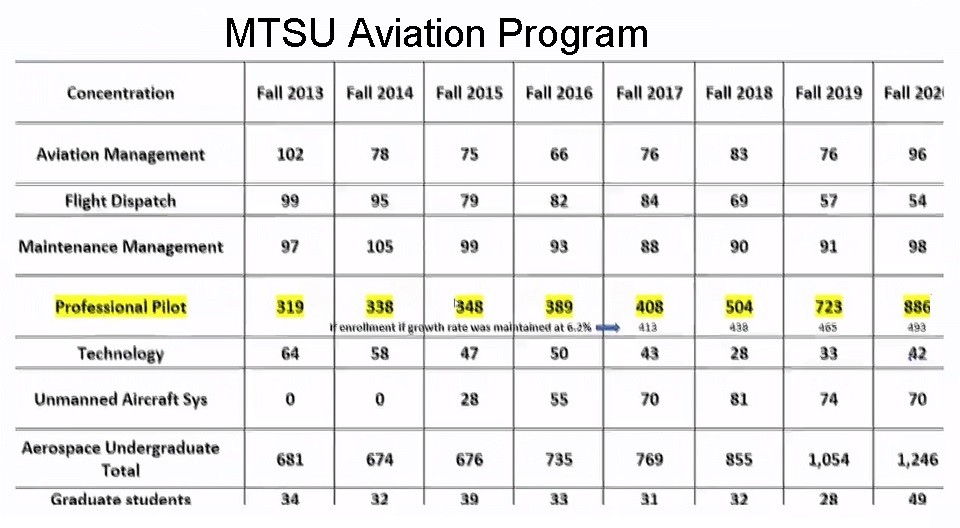 McFarland stressed, "The airport was built with taxpayer's dollars, and the university should not have the right to rent the majority of the space."
He said the public is on a waiting list for hangar and tie-down space for local aircraft.
McFarland discussed that the city suggested that airspace congestion around the airport is dramatic with the touch and goes done by student pilots. Figures from the mayor showed that in March, 2021, the combination of student touch and go traffic coupled with routine non-commercial traffic totaled 683 operations at Mufreeesboro He indicated that was higher than what was recorded at Nashville International Airport.
The mayor stressed, "It's not uncommon to have 7 planes in a pattern and 4 waiting on the tarmac to take off."
He also noted, "Nearby residents should not have to be awaken at 6:00 o'clock Saturday mornings with 14 airplanes taking off."