The summer leading into her freshman year of high school, Katelyn Cahill lost her grandmother.


Cahill was 14.
Despite all the time she had spent with her maternal grandmother, she didn't know half the people at the funeral home who came to pay their respects. But there was a common theme when it came to the collective memories of Delsie Brown.
"They were all like, 'When my parents were in a nursing home, she was the one (who) was always there for them and helping them,'" recalled Cahill, who added, "When she passed away, I really took away that she loved helping people."
Three years later, Cahill is enrolled in a human services practicum class at Riverdale High School, and just one month into the 2021–2022 school year, has fallen "more in love with the idea of" helping people. Like her grandmother once did, Cahill is especially enthralled with the idea of eventually working in a nursing home.
Below Photo
:
Katelyn Cahill and her grandmother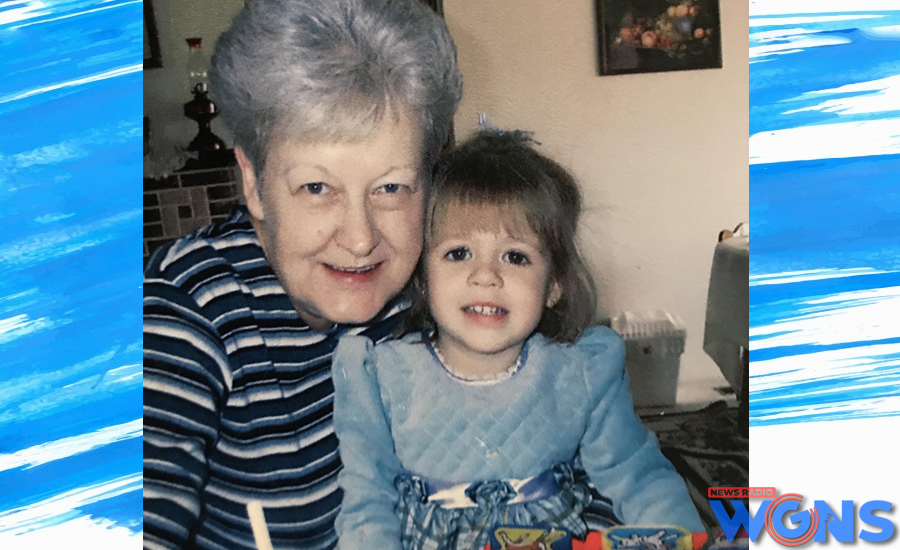 Scroll down for more on this story...
---
The practicum, a fourth level course for seniors that was first offered during the 2017–2018 school year, is made up of a combination of students from the dietary and nutrition and the social health sciences pathways. It is designed to address local job market needs for social health, counseling, mental health and related studies.

"When I got to school," Cahill said, "my teacher started telling us about all the stuff we were going to do. I was like, 'Well, this is something I can do.'"

The curriculum for the practicum was created by Jaime Brown.

Brown teaches a pair of dual enrollment courses — nutrition across the lifespan and nutrition science and diet therapy — at Riverdale as well as the human services practicum, which can lead to industry certifications for students.

The dual enrollment courses are tied in with Middle Tennessee State University.

Scroll down for more on this story...


---
Brown, who is the mother of twins with severe, low-functioning autism, knows firsthand the struggle CDC parents have and wanted to create a worked-based learning opportunity "that was focused around inclusion" and the study of related fields.

Mondays are reserved for planning and class trainings, while the rest of the week the practicum students work directly with CDC students from Riverdale without ever having to leave the school.

Brown cultivated the SPED partnership with Riverdale instructor Debbie Ward.

"I asked if we offer this class will you give us some of your students during the class period, so that we can work with them and apply what we've learned the first three years," Brown recalled, "so the students have an in-house lab and we don't have to leave.

"She (was) really excited about it."

Many of the SPED students have had positive responses to working with peers, according to Brown.

"To help them, they feel more normal," Cahill said. "Having time with peers can make it feel like they're not just getting babysat at school."

Although the SPED students are not allowed in the kitchen, one of the more popular exercises has been having the practicum students bring all the ingredients into the classroom and work together mixing and prepping everything from cupcakes to cookies.

Scroll down for more on this story...


---
"They'll each get a turn adding an ingredient, take a turn mixing and then we'll also let them scoop it out into the cupcake liners," Brown said. "So, they basically do the whole thing at their table and then my students will take it and put it in the over and do they part that would require the safety test."

This year, Brown has also partnered with Autism in Motion.

AIM will provide mentors and learning materials and guest speakers to talk about behavior modification and behavior therapy. With the proper certifications, Cahill is hoping to work with AIM "and that'll help me pay (my way) through college."

It is all geared toward assisting students who want to pursue careers in counseling, nutrition or human and social services.

"Some of them have actually said they want to be special ed teachers or therapists — occupational, physical, speech — and working a lot with special needs children," shared Brown, who later said some of the students will even volunteer off-campus for Community Cares, where they will help as dietary aids and feeding assistants.

The hands-on opportunities excite Cahill, who has always felt a desire to help others.

Cahill was six or seven when she would visit her grandmother in Kentucky. There was an Amish family, who lived in the house behind her grandparents farm, and Cahill would help look after their newborn daughter Rose.

"We've had some special ed kids in our family and even when they were adults and I was younger, I would just hang around them and help them out.

"(My grandmother) would have saw this for me."


---