Downtown Murfreesboro continues to prosper, despite a slight slow down at the start of the COVID Pandemic in 2020. Murfreesboro Councilman Kirt Wade said that the local square is full of life...


The development known as One East College transforms the city block that First United Methodist Church once called home into a mixed-use residential, office and retail space. The project incorporates the historic bell tower that was constructed in 1888. Developers are planning to build a mid-sized boutique hotel within the structure at the intersection of North Church and East College Street.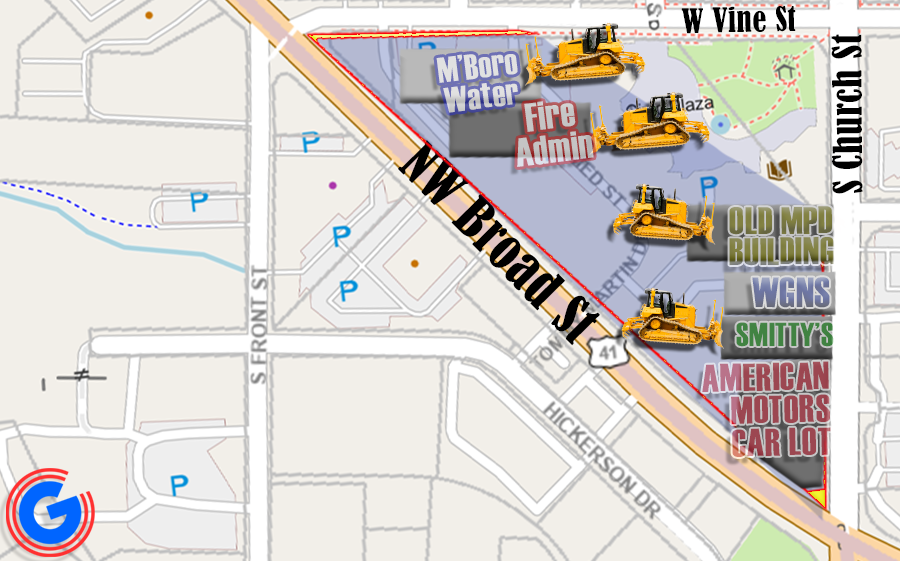 ABOVE: Photo of the area to be torn down in the near future to make way for future developments.

South of the Rutherford County courthouse, the City of Murfreesboro is planning to tear down the old police headquarters on South Church Street. Plans are also in the making to bulldoze commercial properties next to the former police building, along with the demolition of the old Fire Administration building and the Water Resources building at the intersection of NW Broad at West Vine Streets. After the buildings are wiped away, developers can move forward with a new project. WGNS asked Wade what that NEW project would be...




Another area of focus is "The Bottoms," which is home to Cannonsburgh Village. Councilman Wade said that when talks surrounding The Bottoms first started, many residents highlighted the need for an outdoor music venue...




Despite the fact that most of the projects lack a definite timeline, things are indeed moving forward.