Twenty years later, Elizabeth Davis has a rather unique way of recalling her move from Giles to Shelby County when she enrolled at the University of Memphis.


Her hometown of Pulaski had only one Walmart and, in 2001, she does not recall any on the 196-mile drive along Highway 64 when drove to and from the university over the next four years.
By comparison, Memphis had six Walmart's and another six in the greater metro area.
"Well, to me, that was kind of like a marker of the size of the town," Davis said. "Memphis was huge compared to where I grew up, but I feel like that was a good experience."
The experience being the value of relationships.
Small town relationships back in Pulaski had been cultivated over multiple generations before the oldest of three girls was even born, whereas, in a city like Memphis, she was the one developing those new relationships.
It was a lesson that eventually translated to the classroom and a career in education.
"Those are important in being successful in growing as a person," said Davis,
who was recently named Rutherford County's first learning loss coordinator
, a position that was established to develop and plan programming to accelerate learning for students affected by the COVID-19 pandemic. This programming will serve students in grades K-12 and includes after-school tutoring and summer camps.
Scroll down to continue reading...

Continued...

Pulaski is about 90 minutes south of Murfreesboro, near the Alabama border. Not a lot has changed in Pulaski over the past 20 years and the population has yet to eclipse 8,000. Her father initially worked at an auto plant in Decatur, Alabama, and, in 1990, he took a job with Nissan.

Not unlike so many others, Elizabeth and her sisters grew up playing school.

Inspired by the "amazing teachers" she had in school, Elizabeth played the role of teacher, and the two younger siblings were unwittingly her students.

"I was really lucky to have great teachers all the way," Elizabeth said. "It's pretty small, so there weren't options. My parents just sent me to the school I was zoned to go to, and I was really lucky."

In high school, she had the same math and English teachers as her parents.

Grades were always important in the Davis family.

Both parents had some post-secondary education and were determined to see their daughters succeed academically.

Elizabeth was the first college graduate in her family and both sisters have since graduated.

In college, Elizabeth started as an accounting major before switching to elementary education once she "realized it was what I was meant to do."

Elizabeth continued, "As soon as I decided to change my major that spring, I got a job working at an after-school care getting to help kids and I just — that's my heart. I enjoy teaching."

Prior to a merger in 2013 — Memphis City Schools was a separate district from Shelby County School District —Elizabeth was required to experience student-teaching in both school systems.

"They were vastly different," recalled Elizabeth, whose first job was with Bedford County School District, in nearby Shelbyville.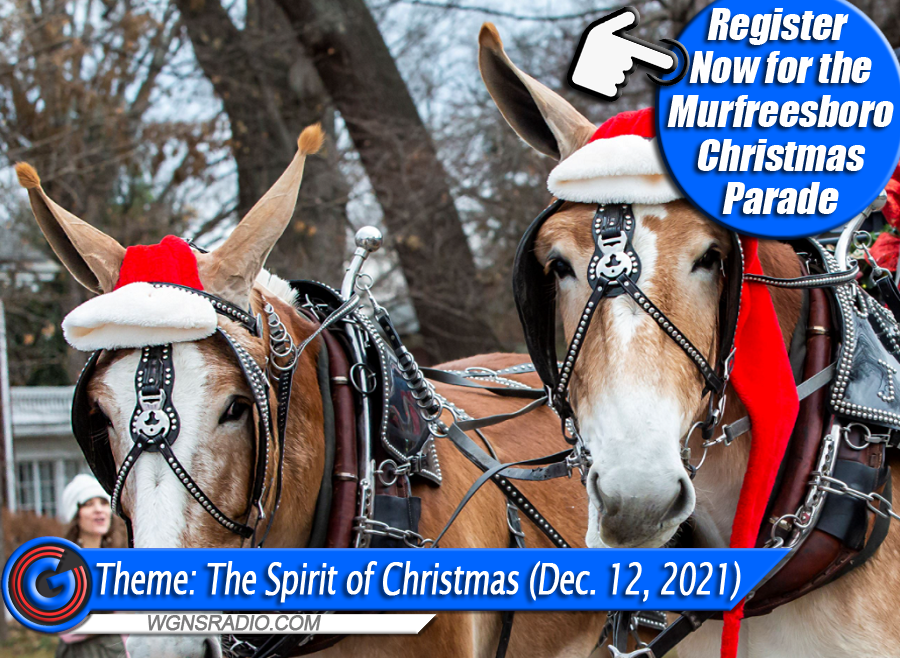 Continue article about the Rutherford County Schools Story...

Elizabeth worked as Dr. Jim Sullivan's assistant principal the two years he led Harris Middle School before returning to Rutherford County to open Rocky Fork Middle School.

She was in Bedford County for 14 years until Sullivan, now the assistant superintendent for Curriculum and Instruction with Rutherford County Schools, hired her in the Fall of 2020 as an English language arts specialist.

It's been quite a difference from one district to the other.

"As a specialist, I felt supported by my coordinator," said Elizabeth, who worked with elementary coordinator Ann Haley for a year before transitioning to her new role. "I felt like I had a team of people to work with, to brainstorm ideas and make plans."

In her new role as learning loss coordinator, there is a lot of planning being done, but Elizabeth said she feels comfortable with the vision of how to go about helping students accelerate their learning.

There will be after-school tutoring programs available beginning in January.

This year, those programs will be available for K-5 with the intention of adding grades 6-8 next school year. Summer camps offered in 2021 exceeded expectations, so they will be offered again this coming summer.

"They overcame a lot of obstacles, and we have evidence in our scores that we didn't suffer as much loss as we could have," Elizabeth said, referring to a September report from the Tennessee Department of Education which showed RCS outperformed the state in all grades for English language arts, math, science and social studies.

Elizabeth concluded, "We want to see our students grow. We had great success last year … but we feel like if we offer students additional opportunities, we can see even more growth this coming year.

"The overall vision is to help students grow."