UPDATED MONDAY AFTERNOON: A Rutherford County Sheriff's Office supervisor reports that charges are now pending against a suspect accused of fatally shooting another man on Sunday near the Rutherford-Wilson County line.


The Sheriff's Office told WGNS NEWS on Monday afternoon, the suspect has been named as "Jorge Reyes." Detective Sgt. Steve Craig further confirmed that 43-Year-old Reyes lives in the Couchville Pike area. The suspect is wanted for the first-degree murder of Rigoberto Riso Hernandez, according to Detective Craig. Evidently, the 35-Year-old victim was shot multiple times.
Lead investigator Detective Joseph Duncan obtained an arrest warrant charging Reyes with the murder of Hernandez. As of Monday afternoon, the subject has yet to be caught. It is believed that Reyes fled the area.
Detective Craig said, "Through multiple interviews, we were able to ascertain the identity of the suspect and at that point, we began a search of the area of his last known location."
Sheriff's deputies from Wilson and Rutherford Counties canvassed the area. Rutherford County deputies and K9s conducted tracks and used drones to search for the man while the Tennessee Highway Patrol aided in the search by using their helicopter. However, Reyes was nowhere to be found.
The suspect has been entered into the National Crime & Information Center database.
Detectives report, "The only other known family members the suspect has are in Texas and Mexico." Craig stated, "We feel he may be headed toward those family members."
Detective Lt. Todd Sparks said sheriff's deputies are still actively searching for Reyes.
If people have information about Reyes' location, they are asked to call the Sheriff's Office dispatch line at 615-898-7770.
Family members of the fatal shooting victim were notified about his death on Sunday night (04/03/2022).
Craig said Reyes and Hernandez have known one another for a long time and suggested, "They appeared to be very good friends."
Reyes worked in the construction industry in Middle Tennessee.
Detectives are still reviewing the evidence collected at the crime scene.
Photo of the THP Helicopter...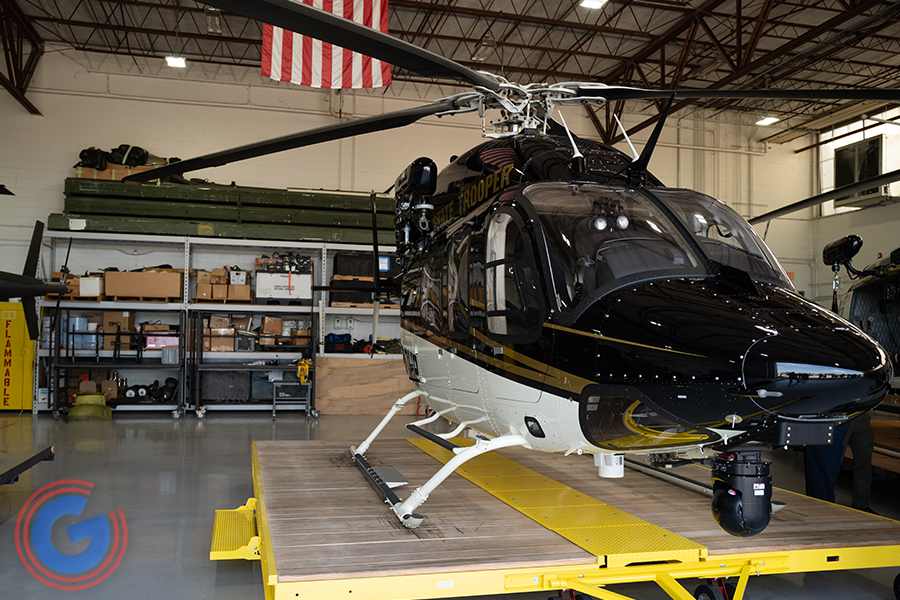 Previously Released News Story

(Rutherford County / Wilson County) - UPDATE - On Monday, the search continues for a homicide suspect in the death of a 35-year-old man.

State and local law enforcement agencies are searching for a suspect wanted in the homicide of a man at about 6 AM on Sunday morning (04/03/2022). The murder took place on Couchville Pike near the Wilson County line, according to a Rutherford County Sheriff's supervisor.

The suspect is described as a Hispanic male wearing blue jeans and boots. He stands about 6 feet tall. Authorities say the man may be armed.

Rutherford County Sheriff's Detective Sgt. Steve Craig said the suspect was dropped off in the area of Couchville Pike near Interstate 840 in Wilson County.

Investigators say the man who was killed was 35-years of age and Detective Craig said, "This is an isolated domestic-related murder."

On Sunday morning and into Sunday afternoon, detectives processed the crime scene, gathered information and interviewed witnesses. The Tennessee Highway searched by helicopter, Sheriff's Deputies used K9s and drones on land. Wilson County Sheriff's Deputies aided in the search just past the Rutherford County line



Suspect on the run – Continued…

Can you help law enforcement?

If you think you have any information that could help authorities find the suspect in this this case, you are asked to immediately call the Rutherford County Sheriff's Office at 615-898-7770 or the Wilson County Sheriff's Office at 615-444-1412.

Authorities warn for your safety, please do not approach the suspect if you believe that you see him.

Source: Rutherford County Sheriff's Office

DISCLAIMER: All suspects are presumed innocent until proven guilty in a court of law. The arrest records or information about an arrest that are published or reported on NewsRadio WGNS and www.WGNSradio.com are not an indication of guilt or evidence that an actual crime has been committed.