(MEMPHIS) Sadly, the Memphis jogger who was reported missing has been found dead.
Several days ago, the TBI is asked Tennessee' media to help by circulating a photo of the woman who was reported as MISSING. Several days later, the deceased body of the femal was located. Evidently, the Memphis teacher had been kidnapped this past Friday morning (9/2/22) and later killed.
The woman was kidnapped near the University of Memphis. Surveillance cameras got pictures of 34-year old Eliza Fletcher running in the area of Central Avenue and Zach Curlin Street. The subject(s) that kidnapped the woman were seen in what looked to be a black SUV, possibly a GMC Terrain that was seen driving past her around 4-AM, then stopping in a parking lot with a subject getting out and running towards her, then throwing / forcing her into the SUV. The vehicle sat for about 4-minutes and then drove away. Evidently, police obtained video footage of the attack.
Suspect Cleotha Abston was arrested Saturday. Police found the 38-year-old's SUV and eventually located the man. Abston tried to flee from US Marshals, but he was captured nearby a short time later. He is being held in the Shelby County Jail.
DNA recoverd from sandals of Abston helped to identify and confirm Abston. Cellphone records further tied him to the incident, placing him at the site where she was taken. The man was previously convicted of aggravated kidnapping more than 20 years ago.
The case remains active.
Evidently, the young woman was a teacher at St. Mary's Episcopal School.
TBI Incident Report (PREVIOUS REPORT)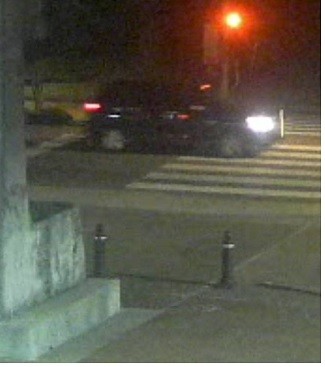 According to the TBI, she was reportedly approached by a male, and after a struggle the teacher was placed in the back of a dark colored SUV. Investigators now identify the vehicle as a GMC Terrain. (Memphis surveillance photo)
Reports indicate that Memphis police received two phone calls about the crime. One was from her husband, Richard, who said that his wife had not returned from her morning run. The second was from the University of Memphis. Both were received around 7:45AM, almost 4-hours after she left home to run.
University of Memphis Police found the woman's cell phone and water bottle in front of a home owned by MSU in the 3800 block of Central Avenue.
On Friday (9/2/2022) afternoon, authorities allegedly took a white Jeep Grand Wagoneer that was parked in front of Fletcher's home.
She runs every morning and has qualified for the Boston Marathon.
Description of Victim
According to the TBI, Eliza Fletcher is a 34-year old white female with blonde hair and green eyes, about 5-feet 6-inches tall, and weighs around 137 pounds. She was last seen wearing a pink athletic top, purple running shorts, and a matching headband that held up her hair.