(MURFREESBORO, TENN.) We're getting closer and closer to Christmas, which means the annual Murfreesboro Christmas Parade is nearing! The parade, as in years past, will be on the second Sunday in December…
That was Murfreesboro Parks and Rec Director Nate Williams.
"Christmas Through the Years" is the 2022 theme of the parade, so if you're participating in the event, your entry should follow that subject. Assistant Parks and Rec. Director Thomas Laird said some parade entries arrive in the staging area at daybreak to complete the final touches on their Christmas Parade float…
Registration to enter a float or walking group in the parade is OPEN until the end of this month – with the entry deadline closing on Wednesday, November 30th at 4PM. Registration details can be found (HERE) on WGNSradio.com and on the Murfreesboro Parks and Rec website (CLICK HERE to REGISTER). For parade rules and instructions, CLICK HERE. To actually REGISTER to be in the parade CLICK HERE.
Again, the annual Murfreesboro Christmas Parade will be on Sunday, December 11th at 2PM. The parade route will start near the intersection of East Main Street and Middle Tennessee Boulevard, head down East Main and around the Historic Downtown Square, ending near Walnut Street.
A short video from the 2021 Christmas Parade (below):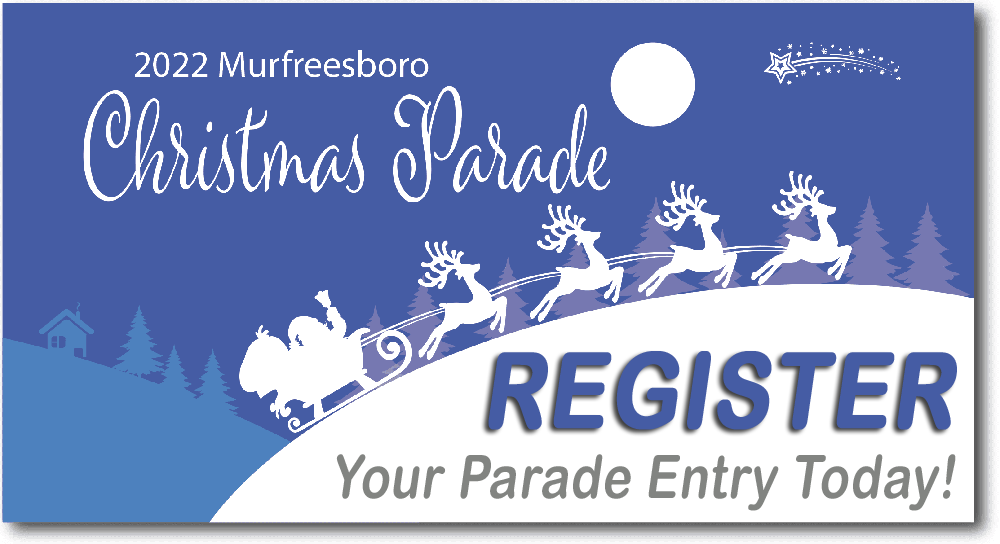 ---