(Murfreesboro, TN) UPDATE: Murfreesboro Police Criminal Investigation Detectives continue to investigate the shooting death of a man who is accused of shooting two victims and then turning the gun on himself. The incident occurred on Thursday morning.
An Alabama man has been identified as the person who shot and killed two people and then himself at a home in Murfreesboro Thursday morning. Investigators say 46-year-old Jamie Lepore, of Hazel Green, Alabama, killed himself after shooting his two children ages 9 and 11.
More: At the request of the Madison County, Alabama Sheriff's Office, Murfreesboro Police officers responded to a home in the 2400 block of Cason Lane for an "Attempt to locate an individual" call. As officers were speaking with the tenants outside, they heard several gunshots inside the home. Officers safely entered the house and discovered three individuals deceased. All were pronounced dead on scene.
The adult male shooter is part of an ongoing homicide investigation in Madison County, Alabama. Murfreesboro Police are referring any questions related to that investigation to the Madison County Alabama Sheriff's Office and will not further detail what occurred in Alabama.
At this point, Murfreesboro detectives are still attempting to notify next of kin. The investigation is ongoing.
Previously Reported: Detectives with the Murfreesboro Police Department are investigating a shooting death right now that occurred in the Cason Lane area. Authorities confirmed the shooting occurred at approximately 8:30, Thursday morning in the 2400 block of Cason Lane.
Public Information Officer Larry Flowers told WGNS NEWS, "Officers responded to the home for an attempt to locate call. It's a fluid situation, so there are few details that can be shared. It's important to point out, that there is no immediate threat to the community."
Flowers confirmed at about 11:15 Thursday morning, that police officers are not looking for a suspect, which suggests a suspect has already been developed and located.
Police had to shut down a section of Cason Lane between Frogtown Lane, and Buffalo River Drive to further conduct a thorough investigation in the immediate area of the death. WGNS will continue to follow any developments of the active investigation.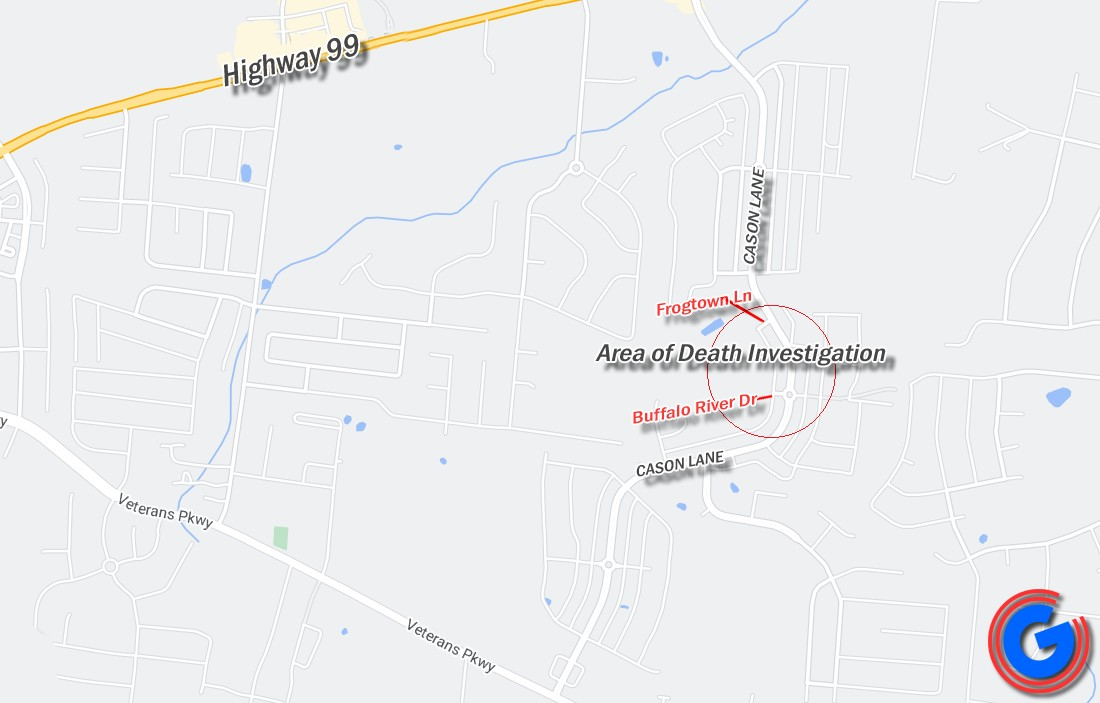 DISCLAIMER: All suspects are presumed innocent until proven guilty in a court of law. The arrest records or information about an arrest that are published or reported on NewsRadio WGNS and www.WGNSradio.com are not an indication of guilt or evidence that an actual crime has been committed.