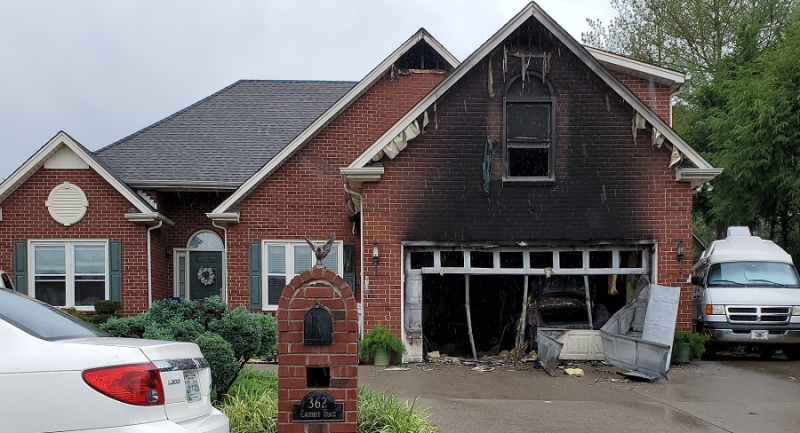 MURFREESBORO, Tenn. – A man and his wife were able to safely get out of their burning home after a fire in their garage quickly spread Friday, Aug. 21, 2020.
There were no reported injuries.
The preliminary investigation revealed the fire may have started in the garage and quickly spread to a second story bonus room and attic around 10:21AM Friday. The homeowners were able to flee the home, located on Calumet Trace in the Indian Hills Subdivision.
Crew members aboard Murfreesboro Fire Rescue Department (MFRD) Ladder 1 were first on scene and spotted smoke and fire coming from the home. Firefighters began an aggressive attack on the fire in the garage and the attic. The home sustained major fire, smoke and water damage. Fire crews with Ladder 2, Rescue 1, Engines 3 and 9, Safety 1, and Battalion Chiefs 1 and 2 also responded and assisted with the fire.
While crews were extinguishing the fire, other firefighters were able to bring out several family photos.
Middle Tennessee Electric Department workers shut off electricity to the home, which is uninhabitable.
An investigation into the cause of the fire is underway by MFRD's Fire Marshal's office.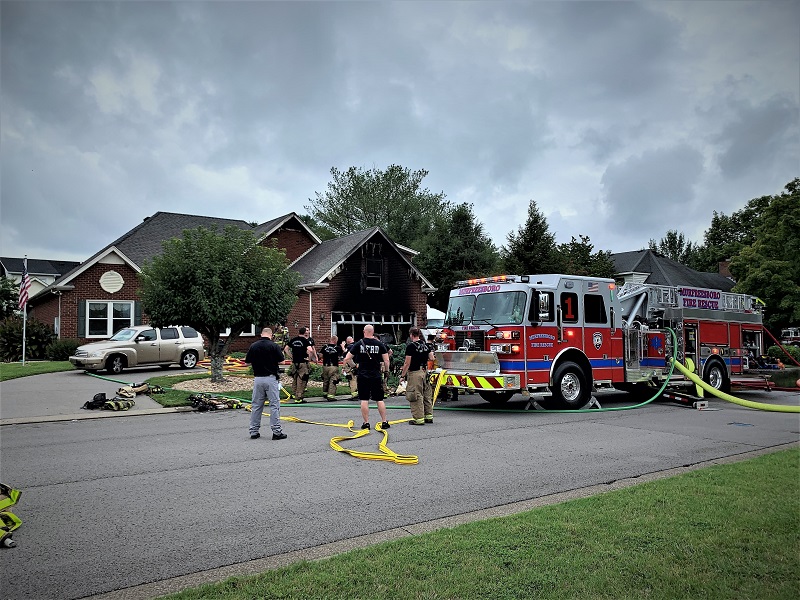 PREVIOUS REPORT:

A fire broke out at 362 Calumet Trace in Murfreesboro around 10:15 Friday morning. Flames could be seen coming from the window of the house as neighbors walked outside after smelling smoke. The home sits in Indian Hills off of South Church Street.

At least one home owner was outside the house trying to douse the flames with a garden hose while another was on the phone with emergency dispatchers. The caller was told by dispatchers to move away from the home and not try to put it out. Seconds later, something exploded inside the house.

As fire crews were nearing the scene, onlookers could hear a woman outside the home telling a man to retrieve her purse from a vehicle parked in the garage. Dispatchers evidently advised that it was unsafe for anyone to enter the garage as the fire grew larger.

The cause of the fire is unknown at this time.