While many consumers continue to wait for their $600 stimulus checks, doxo, the all-in-one web and mobile bill pay service, recently released a new doxoINSIGHTS report that reveals that the majority of Americans (59%) plan to use the money to pay household bills, with utilities; cable/internet; and mobile phone bills topping the list.

According to doxo's data, residents in the Murfreesboro area pay $902 on common household bills (minus rent/mortgage) per month. While the $600 stimulus check will not pay for a full month's amount of bills in the Nashville, Murfreesboro, Franklin area, this is how far it will go for the nine most common bill pay categories: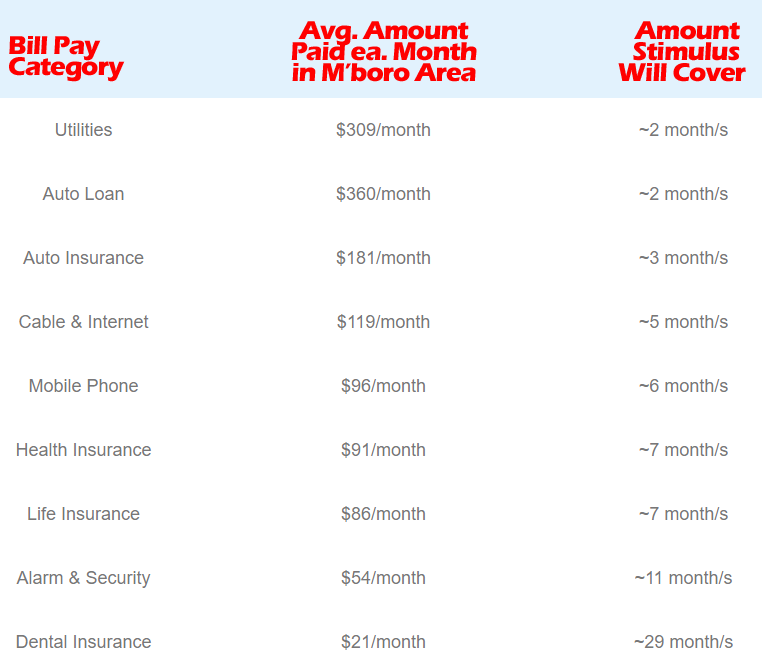 Check the IRS Website for details on your stimulus check HERE.