The Murfreesboro Street Department has been salting roads around the clock with six dump trucks on State Highways and major roadways. City street crews are working 12-hour shifts plowing and salting main roads.


Five pickups are operating with salt boxes running highly traveled secondary roads. Rollins Excavating is assisting with Road Graders.
BELOW: Photo from City of Murfreesboro of Salt Truck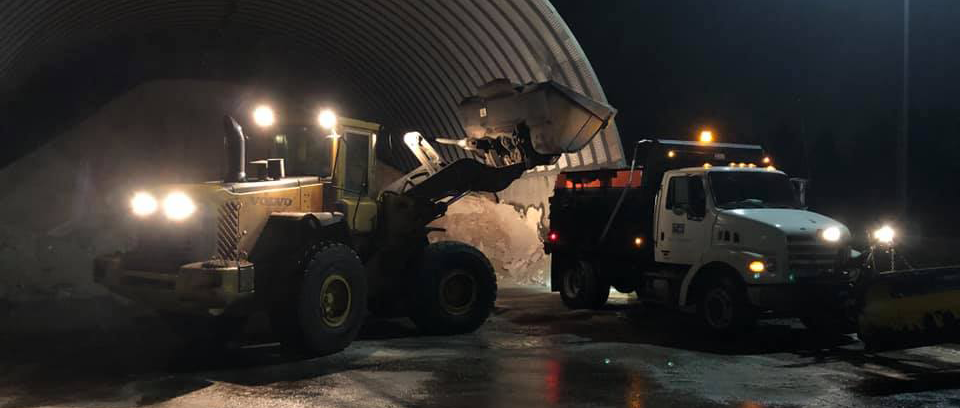 Black ice is being reported on bridges and overpasses so motorist should be cautious if travel is necessary.
In the Christiana area of Rutherford County, Deputy Randall Singleton Rock Springs Road and Midland Road were best described as, "Sheets of ice."
Sheriff's Sergeant Trey Nunley, who worked overnight on Tuesday, said the driving conditions were rough with deputies responding to crashes.
Employees from Tennessee Department of Transportation, Rutherford County Highway Department and Murfreesboro Street Department all deserve special recognition. Sgt. Nunley said, "They've worked tirelessly to try to defeat this mess."
Deputies have responded to numerous crashes, including wrecks on Interstate 24 and Interstate 840.
Corporal Scott Martin reported that there was ice in the Rockvale Elementary School parking lot that was 1.7-inches thick.
On Tuesday (2/16/21) evening, a tractor trailer truck jack-knifed on Interstate 24 near Joe B. Jackson Parkway. The semi-truck was going towards Nashville. A similar incident was reported on Monday (2/15/21) on I-24 at I-840. Ice is believed to be the main contributor to both accidents.
At this point, there have been three weather related deaths across the Volunteer State. One death occurred in Maury County, TN and two were in Shelby County, according to the Tennessee Department of Health. One of the two deaths in Shelby County happened in Memphis, Tennessee, where a 10-year old boy died after he and his sister fell into a frozen pond. Evidently, the sister survived.
On Old Hickory Lake in Old Hickory, TN, an entire boat dock flipped causing damage to about twelve to fourteen boats, wave runners and a canoe fastened to their individual slips. Apparently, the weight of ice on the roof of the dock was much heavier on the back side, causing the dock to lift and overturn. The incident happened at Brandywine Harbor in the area of Brandywine Subdivision, which is a private dock mainly used by area homeowners.
BELOW: Photo from News Channel 5 - Private dock in Old Hickory, TN