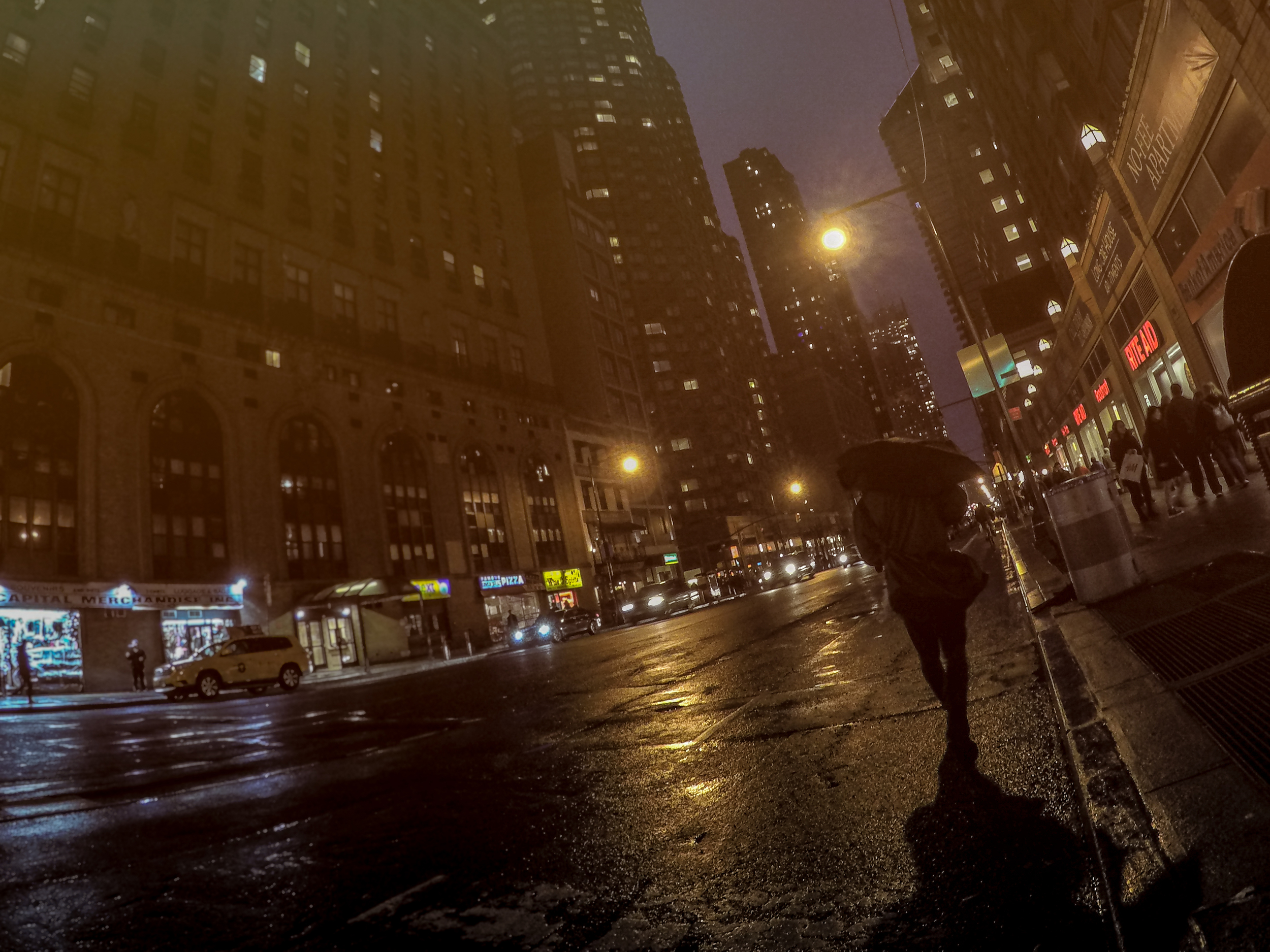 by Scott Walker

New York is such a fascinating place. Even at midnight in the rain, I still find it mesmerizing.
American screen writer Truman Capote famously stated, "New York is the only real city-city." Capote died at the young age of 59 in 1984.
Visit SmallTownBigWorld.com or see more Photo of the Day post on WGNS here!