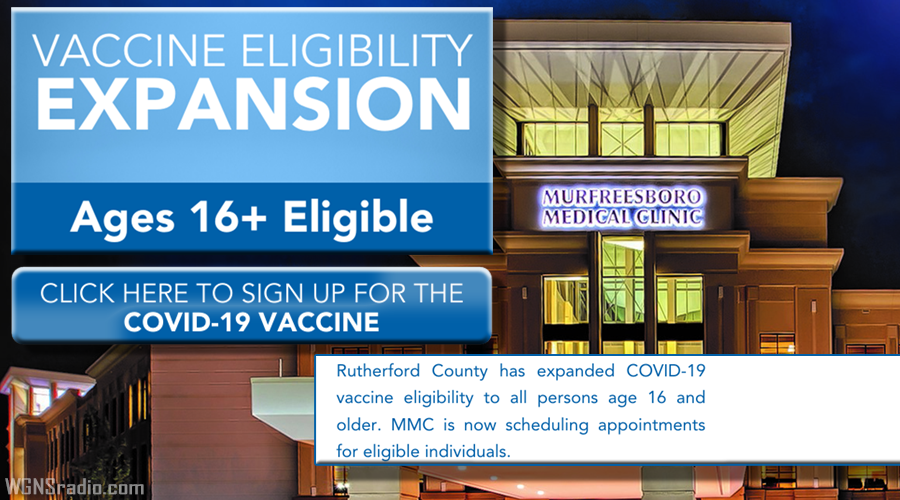 As the COVID vaccines become more readily available, locations of where patients can receive the vaccine are also expanding.


As heard in previous
WGNS newscast
, Governor Bill Lee stated...
Murfreesboro Medical Clinic (MMC) continues to aid in the solution to the COVID-19 pandemic by offering vaccines to those throughout our community.
Currently, MMC has the Pfizer-BioNTech* COVID-19 vaccine to administer to any patients and/or community member age 16 or older.
The expansion of the vaccine administration came earlier this month on March 24, 2021 when Rutherford County expanded vaccine eligibility to any person 16 and older. There are no longer 'phases' of eligibility (
Click here for further details
).
As for those who already received their first dose of the Moderna vaccine at MMC, you will return to MMC for your second dose of Moderna.
To date, 2.9 million COVID-19 vaccine doses have been delivered to Tennessee providers. The state is also expecting new allocations of the Johnson and Johnson vaccine over the next 7 days, which will increase weekly supplies by 30 percent.