(MURFREESBORO) On Friday morning (7/9/2021) Murfreesboro Police were in pursuit of an auto burglary suspect, when the armed suspect crashed.
The man reportedly shot himself after the crash. It is not known whether it was an accident or on purpose.
The crash occured on South Church Street around the Regal Inn.
The 19-year old man is in critical, but stable condition at the Vanderbilt Trauma Center.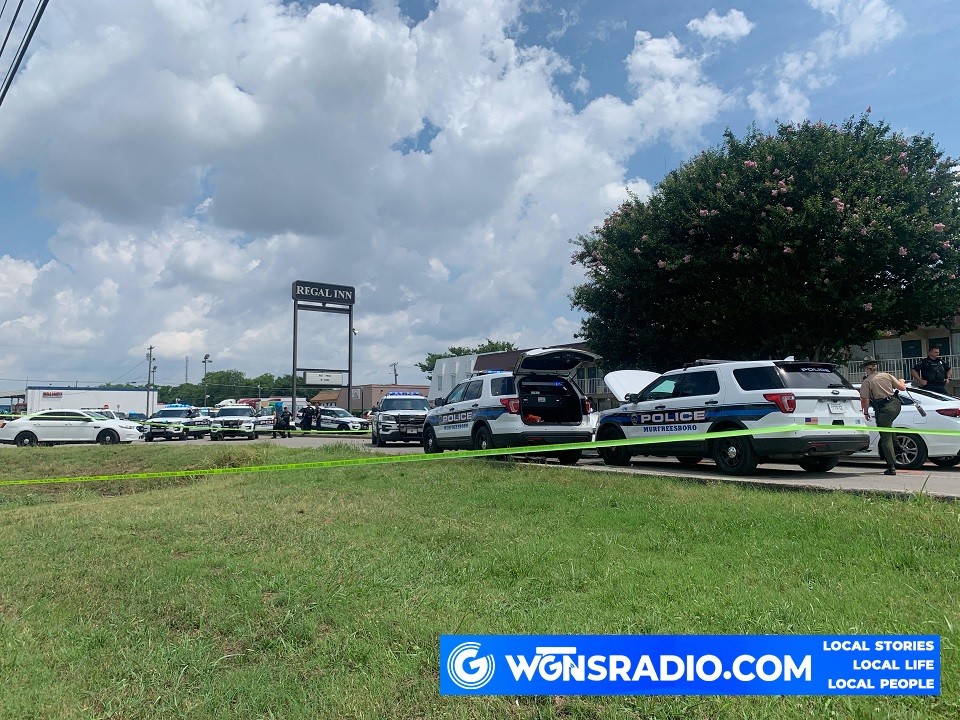 It doesn't appear any officers fired their service weapons.
The original 911 call was received around 10:40AM Friday morning when a Campus Crossing resident spotted the man going through his glove box. The owner then went outside and the suspect allegedly pointed a pistol at him. He the fled in a stolen white colored Lexus.
Police spotted that car, and a pursuit began.
Several law enforcement patrol units were on the scene where the crash occured.
Prior to the crash the stolen Lexus hit 3 police cruisers and an individual's vehicle.
The Tennessee Bureau of Investigation is handling the shooting incident, while the Tennessee Highway Patrol is investigating crash.
PHOTOS from MPD