Murfreesboro detectives are seeking the help of the public in a recent theft case.
Evidently, an unknown subject who was driving what looked to be a silver Nissan pick-up truck, allegedly stole a side-by-side ATV from Larry Stoves and Equipment on South Church Street in Murfreesboro. Police tell WGNS NEWS that the man parked the ATV at a neighboring business near Larry Stoves and Equipment on July 24th and then headed across town to U-Haul on Memorial Blvd.
At the U-Haul rental site, the man reportedly helped himself to a trailer. From there, he drove his truck and stolen trailer back to Larry Stoves and Equipment on South Church Street to pickup the awaiting ATV.


The unidentified man had problems fitting the ATV on the trailer and decided to leave. The subject returned a few hours later with a different trailer. The second time around equaled what thieves would call a successful getaway, thanks to the larger trailer. The man fled the scene with his new ATV in tow. That side-by-side ATV was valued at $12,000.
Murfreesboro Police located the first trailer stolen by the subject, evidently it was left in a grassy area behind the O'Reily's Auto Parts store in McMinnville, Tennessee. As for the second trailer that held the precious cargo of a $12,000 ATV… it has not been located.

If you know this man or recognize the truck he was driving, contact MPD Detective Shan Harris at 629-201-5536 or email your tips to crimetips@murfreesborotn.gov.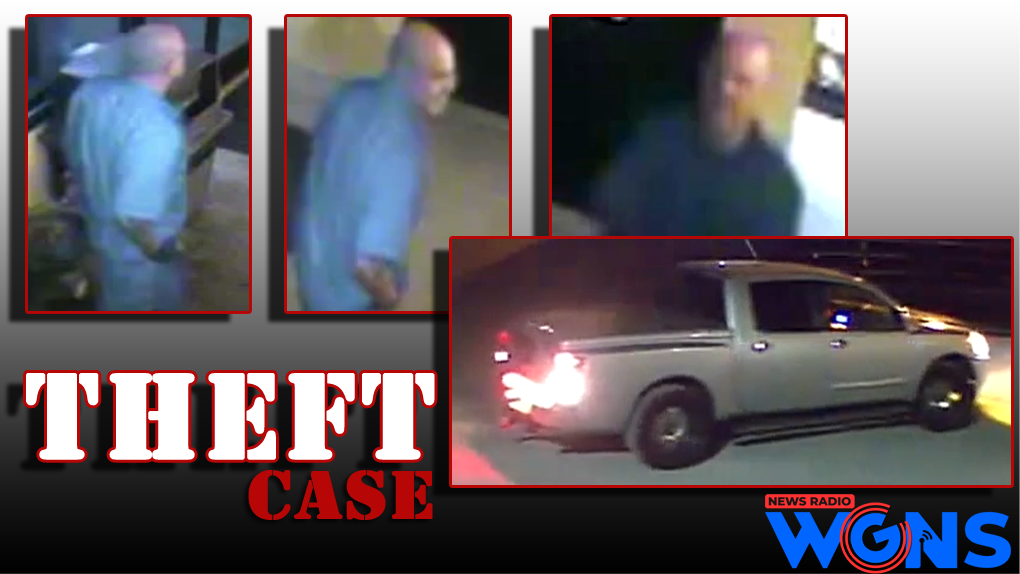 Above: Still photos of the subject and the truck allegedly used in the stolen side-by-side ATV theft.
Like WGNS on Facebook