UPDATE: Wet roads led to a serious car verses semi-truck accident on Wednesday (9/22/21) morning in Murfreesboro. The collision happened around 8:30 AM on NW Broad Street at Northstar Drive near Singer Road.


According to witnesses at the scene, the driver of the vehicle ran into and under the big-rig's trailer. Reports indicated the driver was awake and alert by the time paramedics, fire crews and police arrived.
Police reported the semi was attempting to turn left when the driver of a car slammed into it wedging the car underneath.
One motorist who was on his way to work told WGNS NEWS, "It appeared as if the roof of the car had been sheered halfway off, all the way to the trunk – after the car ran under the semi."
Fire personnel extricated the crash victim within a matter of minutes of arriving on the scene. The male driver was alert and taken to hospital to be treated for injuries.
Names have not been released.
Click the below photo to see more...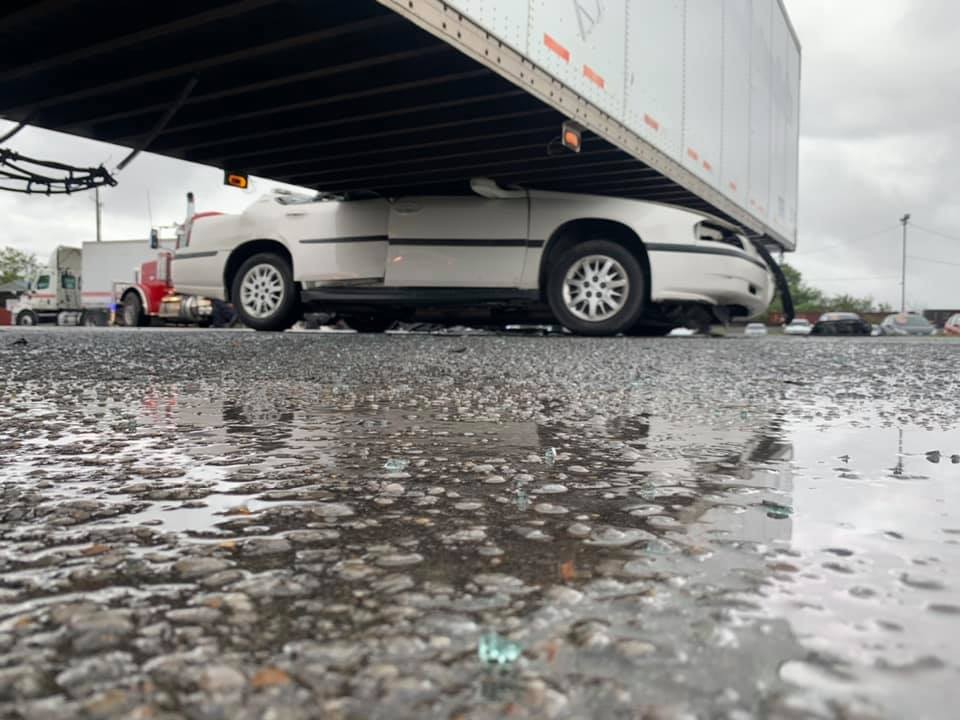 ---