A bizarre attack that unfolded inside a fast food eatery in Nashville has raised a few eyebrows and Metro Police aim to get to the bottom of it.


The incident was said to have taken place because the customer was angered by the length of time she had to wait for her order. The order in question... French fries at the McDonald's on Brick Church Pike (2311 Brick Church Pike, Nashville, TN 37207). The anger was so intense that it included the woman allegedly injuring the fast food worker.
Scroll down to continue reading and to see more photos released by Metro Police...

---
Continued...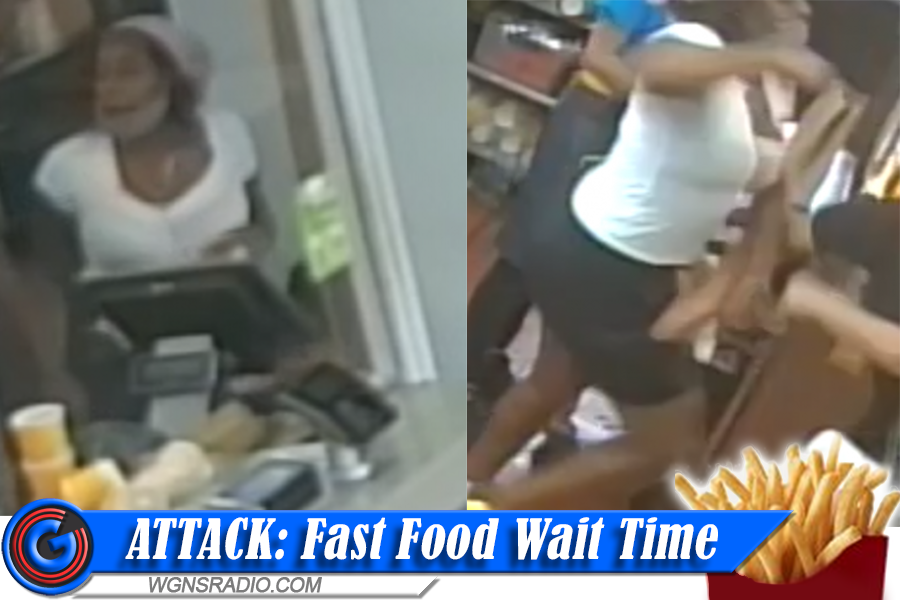 Above Photos: Released by Nashville Metro Police

Metro Police told the media that the suspect entered the fast-food chain on October 2nd and placed her order. Evidently, the wait for her order to be filled was a little longer than usual.

Inpatient about receiving her fries, the customer decided to take matters into her own hands and walked around the counter and into the kitchen area, according to police. Once behind the counter, the culprit allegedly grabbed the metal fry scooper and punched the cook with it.

Police say that the attack left a gash on the victims forehead.

Instead of sticking around to receive her long awaited fries, the woman decided to leave McDonald's after the altercation.

The subject is believed to have fled the scene in Chevrolet Impala. The four-door sedan was silver in color and was occupied by another woman and children.

Scroll down to learn how you can help police...

---
Can You Help Nashville Metro Police?

To get the scoop on what has been labeled as an assault, investigators are asking for the public's assistance in identifying the woman who became angered because she had to wait too long for freshly cooked fries.

Metro Police ask that if anyone recognizes the woman to contact Crime Stoppers at 615-742-7463. Your clues could be worth a cash reward.

Source: Metro Nashville Police Department

DISCLAIMER: All suspects are presumed innocent until proven guilty in a court of law. The arrest records or information about an arrest that are published or reported on NewsRadio WGNS and WGNSRadio.com are not an indication of guilt or evidence that an actual crime has been committed.