All Rutherford County Library branches will forgo past due library fines throughout the month of December. Linebaugh Circulation Manager Garrett Crowell told WGNS NEWS...


Again, Fine Free December will take place throughout the month of December at all Rutherford County library locations.
See list of library branches below...
---
Continued...

Rutherford County Library System locations:

1. Linebaugh Public Library:
105 W Vine St, Murfreesboro, TN, US, 37130

2. Smyrna Public Library:
400 Enon Springs Rd W, Smyrna, TN, US, 37167

3. MGL (Myrtle Glanton Lord) Public Library:
521 Mercury Blvd, Murfreesboro, TN, US, 37130

4. Eagleville Bicentennial Public Library:
317 Old Hwy 99, Eagleville, TN, US, 37060

5. Technology Engagement Center (TEC):
306 Minerva Dr. Murfreesboro, TN 37130

6. RCLS Bookmobile:
Throughout Rutherford County
Call 615-893-4131 for current schedule

Murfreesboro is On the List of Great Cities for Book Lovers (below)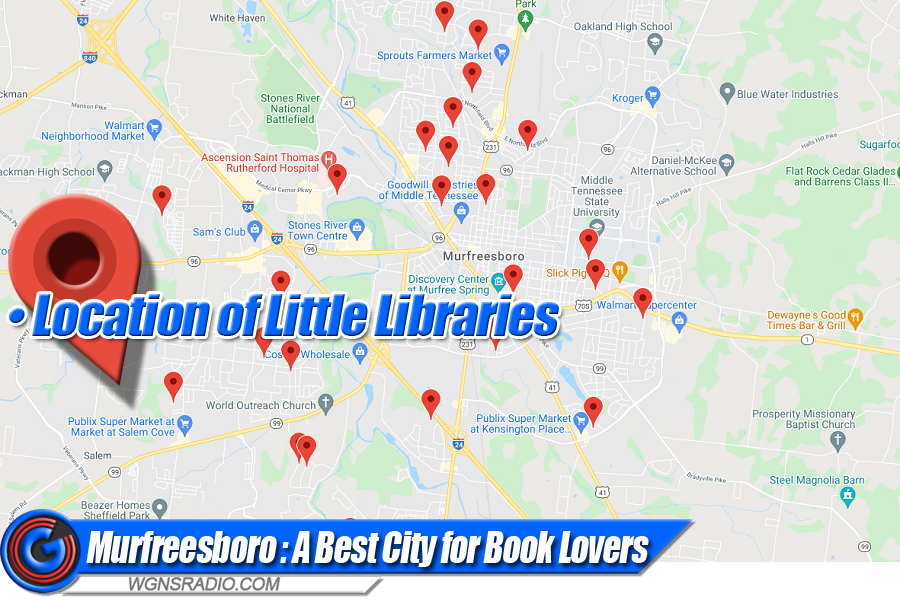 Murfreesboro is on the top 100 list of the best cities across the U.S. for book lovers. WGNS' Ron Jordan has the details…




Data released by Lawn Love has Murfreesboro ranked at number 72 out of 200 cities studied, with Pasadena, California topping the list at number one.

NOTE: The above map shows "Little Libraries," which are not part of the Rutherford County Library System.