UPDATED: A Florida pastor who was accused of raping two young girls while visiting Murfreesboro in 2014 went before the Rutherford County Courts on Thursday (12/02/2021) for trial. As the jury was deliberating, suspect David Alan Rowan was found dead in the courts parking garage.


Murfreesboro Police released the following on Thursday evening:
The man found dead in a parking garage Thursday morning in Murfreesboro has been identified as David Rowan. Rowan appears to have died from an apparent self-inflicted gunshot wound, according to the preliminary investigation.

Murfreesboro Police Department officers responded to the Rutherford County Justice Center Parking Garage, 223 Maple Street, around 11:43 a.m. Officers found Rowan deceased from a single gunshot wound. He was in his car on the second floor of the garage. No foul play is suspected.

The 66-year-old, a Milton Florida pastor, was on trial this week in Murfreesboro for multiple sex crimes against two teenage girls. He was awaiting a jury's verdict when the incident occurred.

The case is still under investigation by detectives with the Criminal Investigations Division.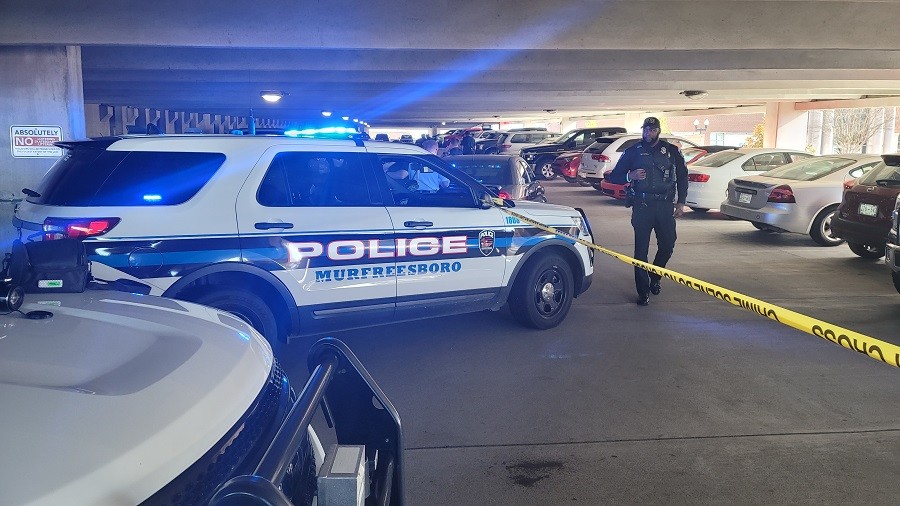 Scroll down for more on the past crime that led to the court case...


Continued...

The 66-year-old man was originally arrested in 2018, after a lengthy investigation by the Murfreesboro Police Special Victims Unit. Police say that Rowan was in Tennessee visiting when the alleged crime took place 7-years ago in 2014.

At the time of Rowan's arrest in 2018, he was pastor of Faith Baptist Church in Milton, Florida. In fact, their website still lists Rowan as the pastor of the church (as of 12/02/2021).

Scroll down to continue reading...
Continued...

Accused Pastor Found Dead in Murfreesboro

At the start of the investigation, Murfreesboro Police Detective Michael Yates and lead detective Tommy Roberts drove to Milton, Florida to meet with the accused pastor at his home and spoke with the man for about an hour. A police report filed around the same time of that visit stated, "Both girls made compelling and credible disclosures that Pastor David Rowan had molested them at a local hotel in Murfreesboro in 2014."

Rowan made a trip to Murfreesboro in 2014 to speak at a local church, according to a police report filed in 2018 by MPD Detective Tommy Roberts, who has since retired. During his visit, Rowan allegedly took two teenage girls out for a hamburger and milkshake, which is when he was said to be alone with the victims. At the time, Rowan would have been 59-years-old and the two victims would have been 14 and 15-years-old.

Apparently, the child victims are sisters and their mother evidently knew the pastor prior to his 2014 visit to Murfreesboro. Detective Roberts wrote in his report, "The victims looked up to Pastor Rowan and counted on him for spiritual guidance."

Rowan on trial Thursday for 3-counts of rape, 2-counts of unlawful sexual contact, 1-count of sexual battery by an authority figure and 3-counts of statutory rape by an authority figure.

Again, the Florida pastor on trial in Murfreesboro was found dead during the time that jurors were deliberating. Police report, "Rowan appears to have died from an apparent self-inflicted gunshot wound, according to the preliminary investigation."

WGNS is following this story closely.

DISCLAIMER: All suspects are presumed innocent until proven guilty in a court of law. The arrest records or information about an arrest that are published or reported on NewsRadio WGNS and www.WGNSradio.com are not an indication of guilt or evidence that an actual crime has been committed.