UPDATE: A total of seven men have been taken into custody and are facing charges of reckless homicide and aggravated assault resulting in death and in connection with the August 16th passing of 22-year-old Dallas Jordan Barrett who was involved in an altercation with security staff and was held on the floor of the roof area at Whiskey Row bar at 400 Broadway in Nashville, TN. Of the men facing charges, one is a Murfreesboro resident.


Photo Below:
Top Row: Dylan Thomas Larocca, Steven John Simon, Mark Ryan Watkins, Tarrell K. Gray.
Second Row: Mallet Daquan Meneese, Jaelen Alexander Maxwell, John D. Eustace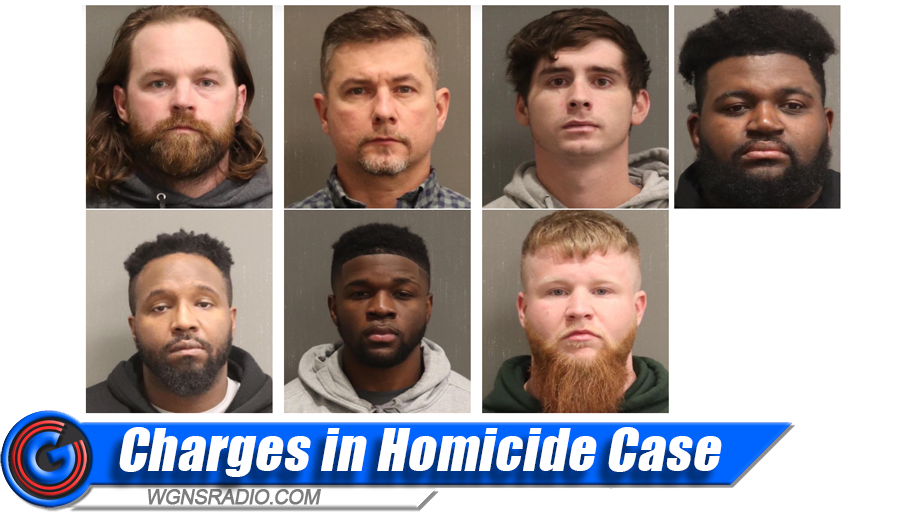 Continued....
Indicted by the Davidson County Grand Jury are six individuals who were working at Whiskey Row on August 16:
23-year-old Jaelen Alexander Maxwell of Murfreesboro;
33-year-old Dylan Thomas Larocca of Mt. Juliet;
26-year-old John D. Eustace of Hermitage;
24-year-old Mark Ryan Watkins, with a last known address DeBary, Florida;
30-year-old Mallet Daquan Meneese of Hermitage;
25-year-old Tarrell K. Gray of Nashville.
Also indicted is 44-year-old Steven John Simon of Hermitage, a non-employee who appeared to hold Barrett's legs while he was on the ground, according to police.
Again, all seven men have since been taken into custody.
Looking back to the night that Barrett was found unresponsive, Metro officers responded to the top floor of the bar pursuant to a call concerning a fight. The initial responding officers found Barrett on the floor unresponsive and began CPR until they were relieved by Nashville Fire Department personnel. Barrett was transported to Vanderbilt University Medical Center where he was pronounced dead.
Scroll down to continue...
Continued...

In November, the Medical Examiner concluded that Barrett died of asphyxiation and listed the manner of death as homicide.

A Criminal Court judge set bond for each of the defendants at $25,000.

Detective David Studer, Detective Chris Cote and Sergeant Adam Read from the Homicide Unit led this investigation.

DISCLAIMER: All suspects are presumed innocent until proven guilty in a court of law. The arrest records or information about an arrest that are published or reported on NewsRadio WGNS and WGNSRadio.com are not an indication of guilt or evidence that an actual crime has been committed.

Source: Metro Nashville PD