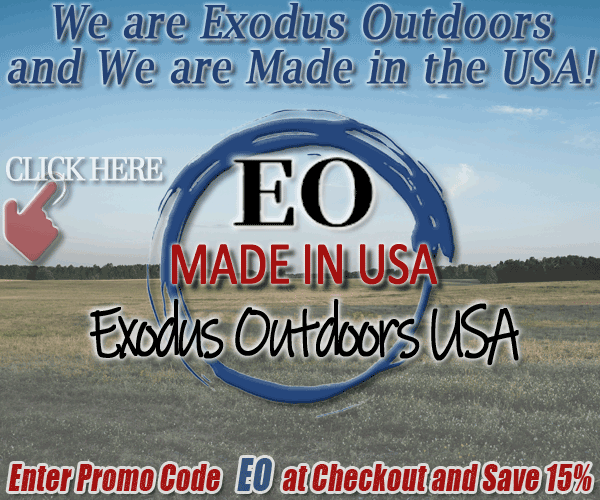 Hear the latest interview with Jerry and Aleta Daughtery from Exodus-OutdoorsUSA.com below. At the close of the below interview is one of the latest songs by Aleta...


More Interviews and Information:
Following dreams is a big undertaking, which can lead to positive outcomes. But, to get to the outcome, you must first put in the effort to follow whatever dream you may have.
Jerry and Aleta Daughtery live in Milton, Tennessee and they told WGNS about their longtime idea of opening a company that only sells products made in the USA. Today, that dream is a reality as they operate
Exodus-OutdoorsUSA.com
...
WGNS listeners
can save 15% off any purchase when they visit
Exodus-OutdoorsUSA.com
and type in the promo code "EO" at checkout.
Scroll down for more...
---
Continued...

Products are Made in the USA

Jerry said, "It's a good feeling to know the product you purchased is from the finest raw materials, and the hands that have crafted it are possibly your neighbors or friends. There is something special about seeing "MADE IN USA." It means something, may we never forget."

He went on to say their goal is to offer exceptional quality, unique products, all made in the USA.

Again, the Milton, Tennessee couple operate Exodus-OutdoorsUSA.com and you can save an extra 15% off any purchase by typing in the promo code "EO."