MURFREESBORO, Tenn. — Middle Tennessee State University is honoring a gifted — and prolific — sculpture professor with a new retrospective exhibit of his work and an opportunity to help talented students take up his tools.


"James Gibson: A Life in Sculpture — A Retrospective" will open Monday, March 14, in the university's Todd Art Gallery, located in Room 224 of Todd Hall, 542 Old Main Circle.
And at 2 p.m. Saturday, March 19, MTSU's Department of Art and Design will mark the exhibit with a free public opening reception in the gallery, followed at 3 p.m. by a special discussion with the Gibson family on the late artist's work and achievements.
Gallery Coordinator Eric Snyder said this new exhibition is "an homage to the artist's ingenuity, humility and national renown" that also gives visitors an opportunity to purchase Gibson's work and support art students through the department's James S. Gibson Scholarship.
The exhibit will be open through Saturday, April 2, during the gallery's regular hours: weekdays from 8:30 a.m. to 4:30 p.m. and Saturdays 11 a.m.–4 p.m
Gibson, who taught in MTSU's College of Liberal Arts from 1970 to 1999 and was named a professor emeritus in 2000, sculpted more than 500 pieces during his lifetime.
He said that his work's "uniqueness and idiosyncrasies" depended on the materials, art elements and tools he used to formulate ideas for his abstract pieces. His ideas and materials also influenced the size of his work, which ranges from small-scale items to pieces 10 to 12 feet high or wide.
One of Gibson's most distinctive pieces, "Rite of Passage," was dedicated in November 1986 to celebrate MTSU's 75th anniversary.
Scroll down for more on this artistic story...

Continued...

The massive yet airy sculpture is installed at one of MTSU's busiest intersections, Old Main Circle and Normal Way, across from the Kirksey Old Main building on the east lawn of Jones Hall. It calls for reflection, celebration and anticipation — three key components of both the university's 75th anniversary year and aspirations for students who walk past the sculpture every day.

Gibson's work is part of private and public collections both local and national, including the Frist Center for Visual Arts, Vanderbilt University, Nissan and Bridgestone, as well as in a place of honor in MTSU's public collection.

He worked in different media, including wood, steel, aluminum, bronze and brass, and also created 60 prints over his lifetime, once noting that teaching was a catalyst for his creativity.

"When my teaching goes well, my work goes well," the professor said. "My work is a visual product influenced by memories, experiences, dreams, visions and things not known.

"To paraphrase Joseph Campbell, in my work, 'I try to render a sense of existence, not an assurance of some meaning.'"

Gibson died in 2018 at age 81.

Half the sale proceeds from each piece of Gibson's artwork purchased during the exhibit and reception will benefit MTSU students through the Gibson scholarship. His family established the gift, which is open to a junior or senior seeking a Bachelor of Fine Arts degree in studio art with an emphasis on sculpture, shortly after his death.

Scroll down for more...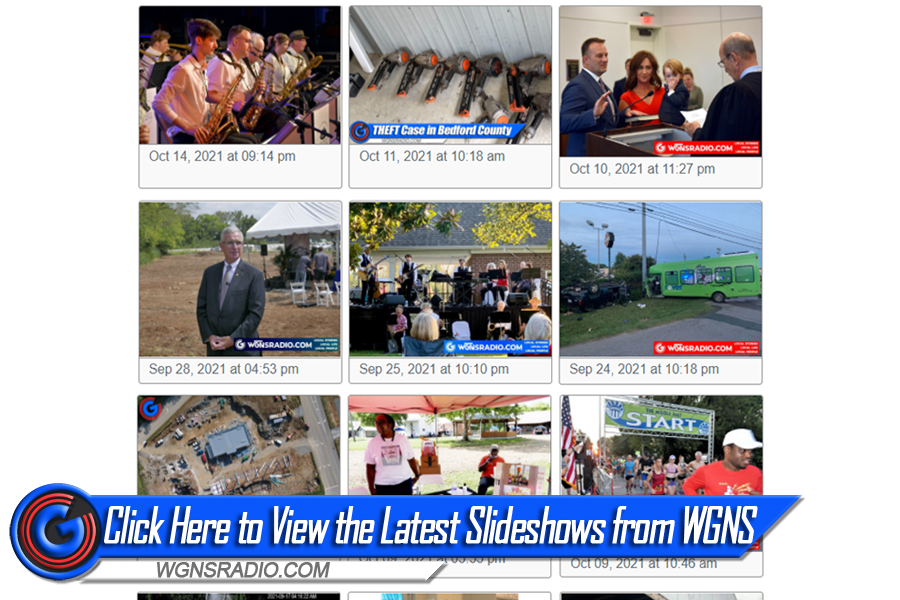 Continued...

Applicants must have at least a 3.0 GPA, and students from Tennessee and West Virginia will receive special consideration.

Gibson was a native of Charleston, West Virginia, and earned two bachelor's degrees from the University of Charleston, formerly Morris Harvey College, and a Master of Fine Arts in sculpture from Ohio University. The University of Charleston inducted him into its Alumni Gallery of Achievement in 2000.

PARKING on Campus:

A campus parking map is available at http://bit.ly/MTSUParking. Off-campus gallery visitors can get a one-day permit at https://mtsu.edu/parking/visit.php, or they can park free in the university's Rutherford Boulevard Lot and ride the Raider Xpress shuttle to the Bragg building.

More Information:

For more information about purchasing Gibson's artwork, the Gibson exhibition and scholarship, or the Department of Art and Design at MTSU, contact Snyder at eric.snyder@mtsu.edu or 615-898-5532, or visit https://www.mtsu.edu/art.