(MURFREESBORO) During last Tuesday's (3/8/2022) groundbreaking of Del Webb's Southern Harmony, it was learned that the developer was donating two acres of land to Rutherford County. It will serve as location for another public health and safety building that will house Fire Rescue and EMS stations for that section of the county.
Rutherford County Mayor Bill Ketron said, "The donation is huge for our citizens of Rutherford county. It will take us from 43 per cent coverage to 94 per cent coverage for our Fire Rescue and EMS Ambulance Services. It will provide quicker response times when minutes and even Seconds makes a difference in someone's life!"
Del Webb's Southern Harmony is situated on over 500 acres of land that was previously owned by former Rutherford County Mayor Ernest Burgess and his wife Peggy near Highway 96. Around 1,100 homes and an array of recreational amenities will be built on the property for the age 55 and up residents.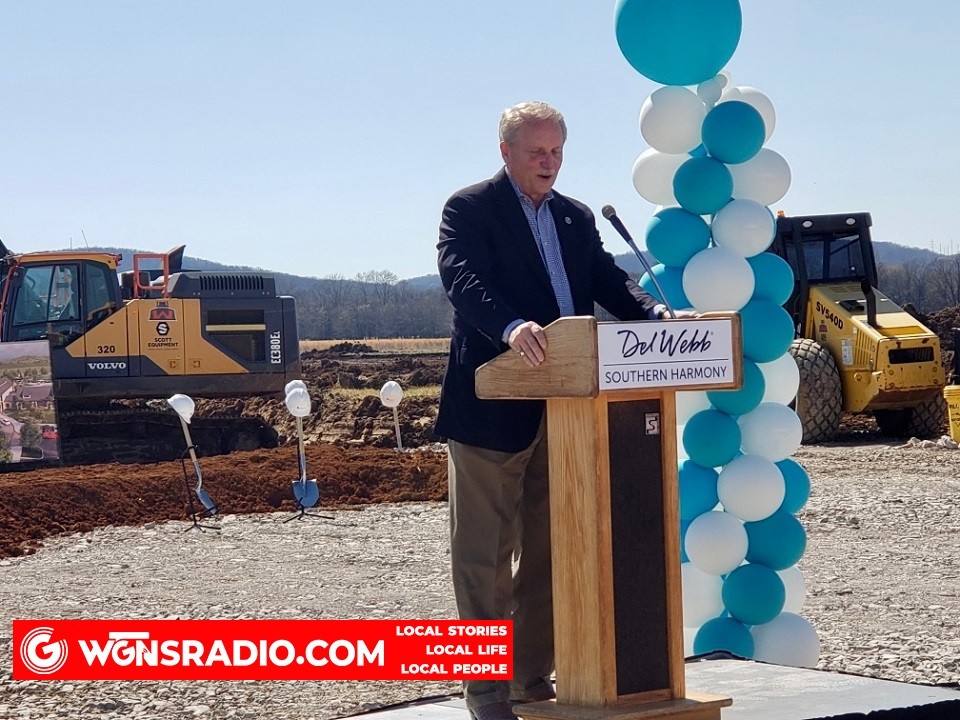 Rutherford County Mayor Bill Ketron at the Del Webb groundbreaking