MURFREESBORO, TN - JazzFest is set to take place on this weekend. On May 6th, Friday night, JazzFest will be on the downtown square between 5:30 and 10:00PM and May 7th, Saturday between 10:00am and 10:00pm!


Sarah Callender, Executive Director of Main Street Murfreesboro, told WGNS NEWS...
Main Street JazzFest, the annual Spring celebration held the first weekend of May on the historic downtown square of Murfreesboro, has announced performers for its 2022 music lineup in celebration of their 25th anniversary.
The free outdoor event continues to be one of the most popular annual activities for all ages in Rutherford County, featuring student jazz bands from eight high schools performing Friday at 5:30pm including, Blackman, Central Magnet, Siegel, Smyrna, LaVergne, Oakland, Riverdale, and Rockvale. Ending the festivities Friday night, the Judson Jazz Orchestra takes the stage at 9:00pm, showcasing the classic depth and style of the big bands of the 1940s.
Kicking off Saturday's music repertoire are five middle school bands beginning at 10:00am including, Blackman, Oakland, Rockvale, Rocky Fork, and St. Rose. The MTSU Jazz Ensemble 1 performs at 1:30pm then activities switch over to The Center for the Arts from 2-3pm with the traditional Jazz Clinic 101 led this year by Karl Wingruber, a local multi-talented jazz musician and teacher. This free indoor clinic is open to all ages and will include an interactive, up close, and personal look at jazz music.
The professional acts take the stage at 3:00pm with the famous jug band, known for their early blues sounds from the 1900s JAKE LEG STOMPERS. Spanning over 18 years, this band has released four albums, performed at festivals across the mid-South, including the 2022 New Orleans Jazz and Heritage Festival.
Scroll down for more...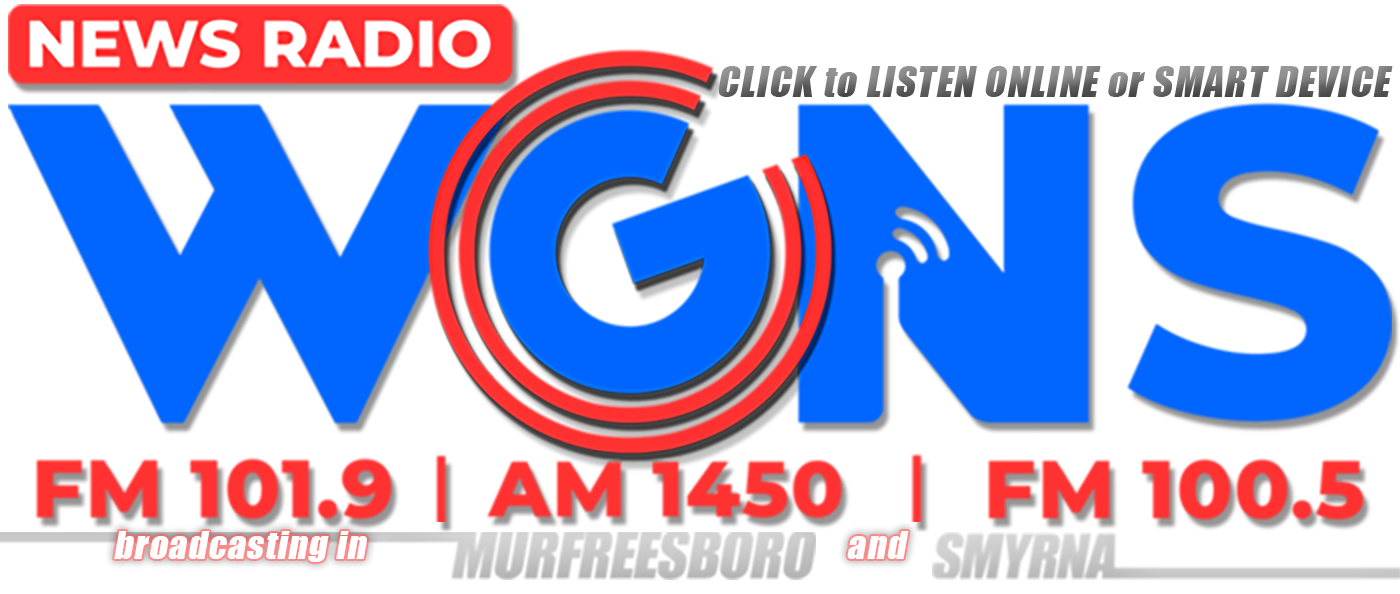 Continued - JazzFest...

THANE SHEARON & FRIENDS perform at 4:30pm with their soulful power-blues-meets-jazz ensemble. Classically trained, Lassiter is considered by many to be one of Nashville's premier jazz guitarists.

6:00pm brings to stage recently inducted Gospel Music Hall of Fame artist, BEN TANKARD, the "Godfather of Gospel-jazz". Also, a former professional basketball player, a pastor, motivational speaker, record company CEO and TV star with the hit family reality TV show Thicker Than Water: The Tankards.

At 7:30pm, a diverse group of Nashville musicians bring to stage their love for big-band music THE ESTABLISHMENT, an ensemble devoted to performing a wide array of jazz orchestra music. This 20-piece band will sure get the audience dancing!

Closing out JazzFest at 9:00pm is the Tennessee-based HIGHER GROUND BAND, influenced by funk, hip-hop, R&B, soul, neo-soul and jazz music. Featuring crowd pleasing hits from the '60s to today, Van Bradshaw will provide a lively hour of dancing and entertainment.

In additional to all the talented musicians, JazzFest offers food vendors, a Kids' Alley with free hands-on activities for all children and this year a small stage set up by Music City Showcase, featuring local children's talent, and local craft vendors. "Everybody Drum Some" will be providing group rhythm sessions on Saturday and many local nonprofits including The Discovery Center, Wilderness Station, Read to Succeed, Bradely Academy, and others will be in attendance.

Two new additions to this year's JazzFest are a traveling New Orleans style marching band that will be performing through the crowds during stage changes starting at 4:00pm and a Craft Beer Garden.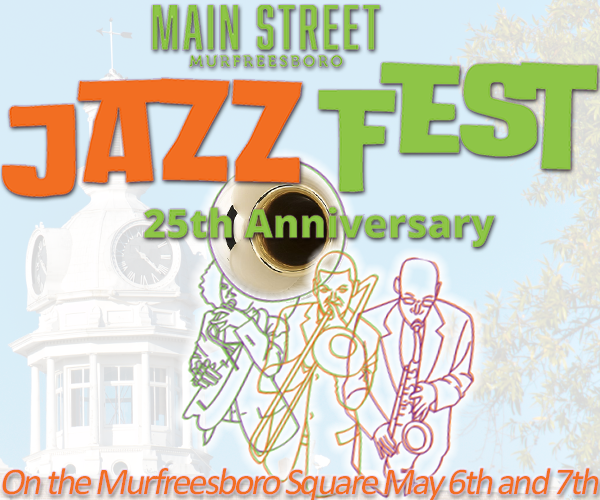 With the purchase of a $20 wristband attendees, 21 years and older, can access the Mid-State Brew Crew Craft Beer Garden located on the inner circle of the courthouse.

Access will be throughout the day on Saturday, including a commemorative beer tasting glass and tastings from 8 local craft vendors including.

The public square will be shut down Friday, May 6 5:30pm-11:00pm and May 7, 6:00am-11:00pm.

For more information follow www.mainstreetmurfreesboro.org/jazzfest