(Rutherford County, TN) The American Red Cross Heart of Tennessee Chapter awarded WGNS' very own Bart Walker as the 2022 Hero on Tuesday morning during the annual Red Cross Heroes Breakfast…


Business and community leaders were at the breakfast celebrating the positive works of the Red Cross. The event allows local American Red Cross volunteers and staff to share their focus and their mission with the community, while honoring an individual that has experienced the work the organization does firsthand.
Sandy Hughes
was named as the local Red Cross Volunteer of the year…
Hughes works for Nissan and has volunteerd a countless number of volunteer hours and dedication to the Red Cross.
This year's event marked the 141st anniversary of the Red Cross!
Below: Sandy Hughes, Volunteer of the Year - click photo to see more pictures.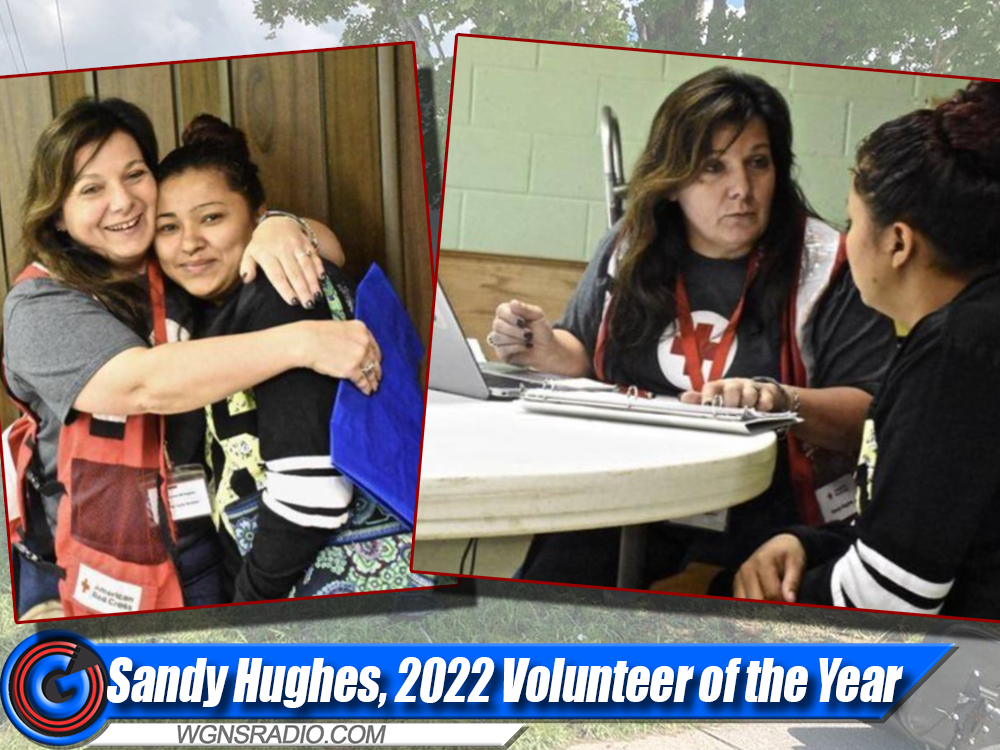 Scroll down for more…
Red Cross Award Event – Continued…

The Red Cross confirmed that Walker is their 2022 Heart of Tennessee American Red Cross Hero. The Heart of Tennessee chapter wrote, "During natural disasters (tornadoes, floods, ice storms, etc.) along with other emergencies, WGNS stops regular programming and devotes 100 percent of its on-air time to informing the public. This has earned the station the Tennessee Emergency Management Agency's "Station of the Year Award" several times, along with honors from the National Association of Broadcasters and recognition by the Tennessee Association of Broadcasters."

The American Red Cross does so much more than offer blood donation services that go to save lives… the non-profit humanitarian organization also provides emergency assistance, disaster relief, and disaster preparedness education in Rutherford County and across the United States.