(MURFREESBORO, TN) Multiple gunshots were fired outside the Riverdale / Oakland High School football game on Friday night. Evidently, the shots were fired near the Riverdale Annex building, which is opposite to the football field and towards the front of the campus. The football field is on the back left corner of the campus - see the campus map by scrolling down.
One student in attendance told WGNS NEWS…
Because the shots were fired on the opposite side of the campus, the majority of those in attendance were surprised to learn about the incident as they left the stands.
No one suffered injuries during the shooting that was in the school parking lot. Detective Sgt. Ty Downing said, "We are actively investigating a shooting at a Riverdale High School parking lot during the football game."
While no one was injured, WGNS has confirmed that a vehicle was hit by the gunfire. The vehicle that sustained damage was parked in the annex parking lot.
School resource officers, extra patrol deputies and the Sheriff's Mounted Patrol Unit provided extra security at the game. Some officers immediately responded to the shooting scene. Murfreesboro Police responded to the call.
Detective Austin Mobbs is leading the investigation.
Reports indicate law enforcement officials may have video footage of the subject who fired the shots. Evidently, there are multiple security cameras in the Riverdale parking lot.
School Spokesman James Evans of Rutherford County Schools said, "We are working alongside the Sheriff's Office and will keep parents informed as the investigation progresses."
Below is a map of the Riverdale campus. The subject who fired a gun was closer to the RHS Annex Building, as opposed to the football field where Riverdale and Oakland High Schools were playing ball.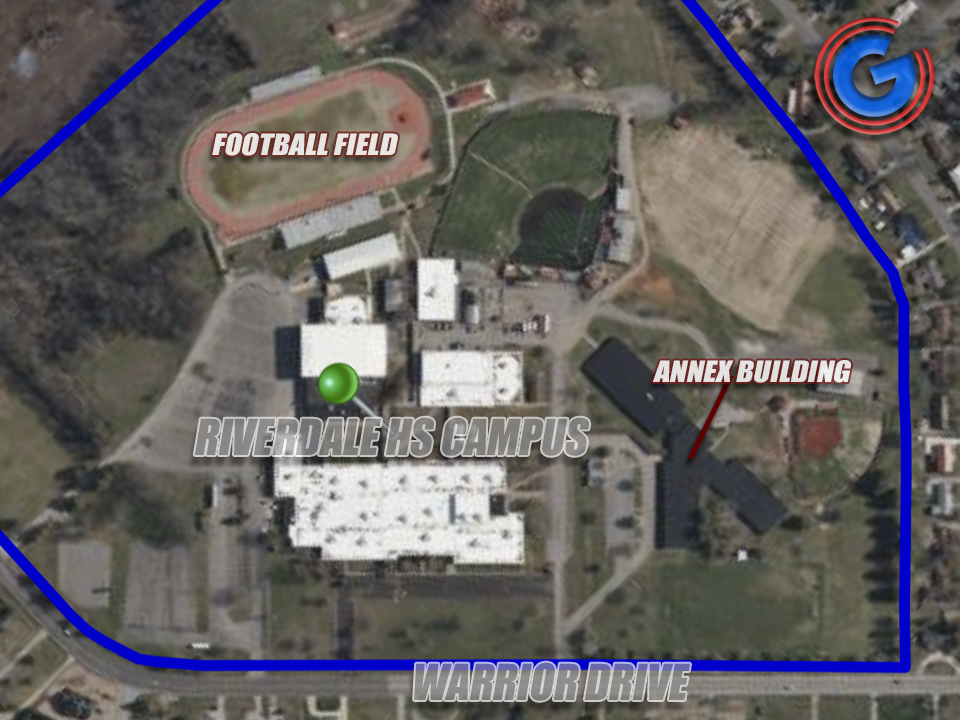 WGNS will report more on this incident as soon as the information is available.