Rutherford County, TN - This past weekend, Siegel High School took 50 delegates to the VOLMUN VIII Conference in Knoxville, Tennessee to compete against 10 other regional schools. Collectively, Siegel students represented Australia, Belgium, Belarus, Canada, Chile, China, Columbia, Ethiopia, Mexico, and the United States.
Of those 50 students, 15 won individual awards (pictured below) and the club received the overall distinction of Outstanding Large Delegation. This is the fifth year that Siegel has received one of the top two delegation awards at this conference.
Brenna Loudon (DISEC United States) and Zee Taylor (GenCo United States) received Best Delegate awards. Haley Gauda (SOCHUM United States), Mahala Scott (UNODC Canada), and Mashyia Rudder (WHO Belarus) received Outstanding Delegate awards. Avery Loudon (DISEC China), Cathrine Hasan (UNODC United States), and Charlie Arkenberg (CSTD United States) received Honorable Mentions. Ian Bush (CSTD Belarus), Haiden Jenkins (DISEC Chile), Madison Yahn (GenCo Mexico), Molly Seals (SOCHUM Australia), and Talan Lynch (WHO China) received Verbal Commendations. Lastly, Eric Zhu (UNODC Belarus) and Grayce Basham (SOCHUM Belgium) received Crisis Awards.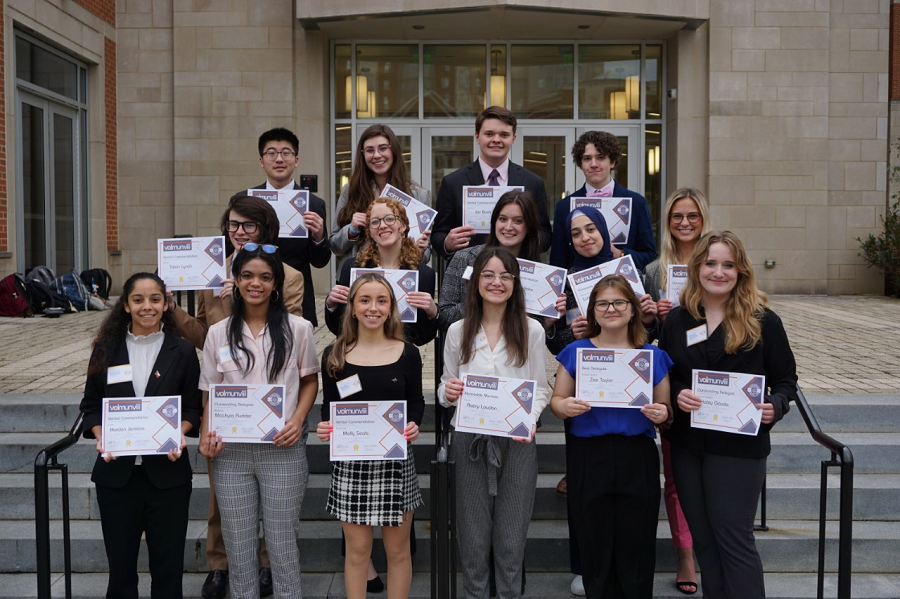 Individual Award Winners First Row (l to r): Haiden Jenkins, Mashyia Rudder, Molly Seals, Avery Loudon, Zee Taylor, Haley Gauda - Second Row (l to r): Talan Lynch, Brenna Loudon, Madison Yahn, Cathrine Hasan, Mahala Scott - Third Row (l to r): Eric Zhu, Grayce Basham, Ian Bush, Charlie Arkenberg
Additional WGNS News Headlines:
---