MURFREESBORO, Tenn. – The fatal shooting victim in the overnight shooting at Habibi Hookah Café has been identified as 35-year-old Brandon Anderson of Murfreesboro. Click the photo above this news story to see more pictures.


Four other people were also shot. One remains in critical condition at the hospital, and the other three have been treated and released.
The shooter is still on the run.
Arrest warrants have been issued for the gunman in the fatal overnight shooting in the parking lot of the Habibi Hookah Café early Saturday morning.
Below -
TBI and MPD: Suspect WANTED for charges of First Degree Murder and more.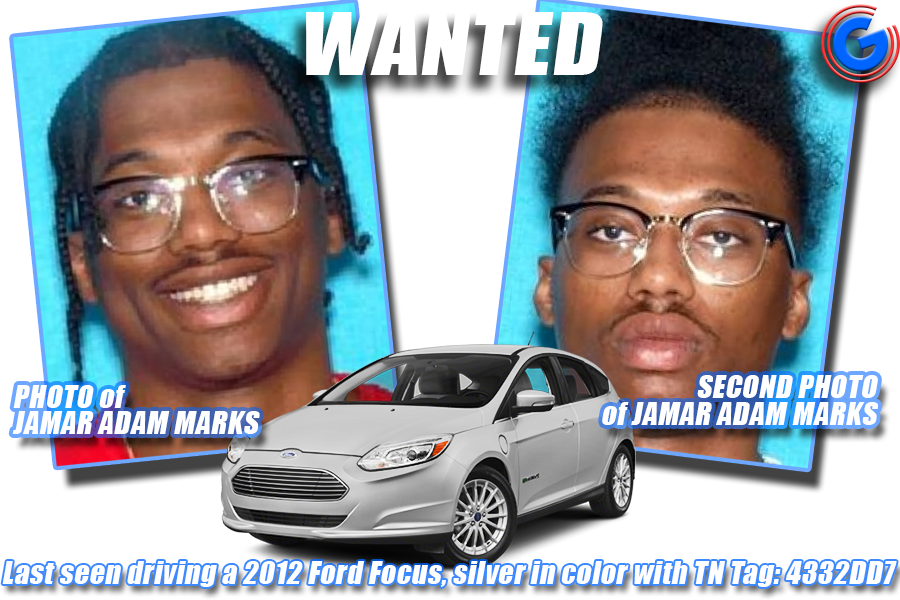 Suspect last seen driving a silver 2012 Ford Focus with a TN Tag# of 4332DD7


Homicide investigators are searching for 21-year-old Jamar Adam Marks of Murfreesboro. He is wanted for first-degree murder, attempted first-degree murder, aggravated assault, reckless endangerment, possession of a firearm during a dangerous felony, and possession of a firearm by a convicted felon.
Police believe the suspect could be in the Nashville, TN area.
If you know who the shooter is or where detectives can find him, you can submit tips anonymously by calling Crime Stoppers at 615-893-STOP (7867) or using the P3 Intel mobile app. A reward up to $1,000 could be available for information leading to an arrest.
The investigation continues.
Scroll down for previous NEWS STORY...

Continued...

PREVIOUSLY RELEASED

Police investigating overnight fatal shooting; several others injured

MURFREESBORO, Tenn.– Murfreesboro Police Department Criminal Investigations Division Homicide detectives are investigating a shooting that left one man dead and four others injured on Saturday, Feb. 12. Police are searching for the shooter.

A sergeant patrolling the area heard gunshots and responded to the Habibi Hookah Cafe, 1644 Middle Tennessee Blvd., around 2:03 a.m. The sergeant started life-saving efforts on a male victim and used a tourniquet. The man died at the hospital.

Four other people were also shot and taken to the hospital. Their conditions are not known.

The preliminary investigation shows two individuals began arguing and fighting in the parking lot before gunfire erupted.

Investigators are trying to determine a motive and identify the shooter.

The investigation is active and ongoing.

Anyone with information about the shooting or have cell phone video should call Detective Cody Thomas at 629-201-5537.

You can also give tips anonymously by calling CrimeStoppers at 615-893-STOP (7867) or using the P3 Intel mobile app. A reward up to $1,000 could be available for information leading to an arrest.

Source: Murfreesboro Police Dept.

DISCLAIMER: All suspects are presumed innocent until proven guilty in a court of law. The arrest records or information about an arrest that are published or reported on NewsRadio WGNS and www.WGNSradio.com are not an indication of guilt or evidence that an actual crime has been committed.