Homicide Detectives with the Murfreesboro Police Department (MPD) Criminal Investigations Division arrested a man whom they believe stabbed his roommate to death. After the stabbing, police report the suspect left his lifeless body inside their rented condo.


The victim, 27-year-old Ryan Wolcott, was found by another roommate inside their University Commons condo on Old Lascassas Road around 3:25 p.m. Wednesday, afternoon (April 6, 2022). Wolcott had been stabbed multiple times.
The suspect, 34-year-old Allister Jennings, is now in custody after being charged with first-degree murder.
Detectives continue to investigate the case and are still trying to determine a motive.
Jennings is being held at the Rutherford County Adult Detention Center on a $750,000 bond. A hearing is set for May 4, 2022 in Rutherford County General Sessions Court.
Below Photo: Police outside of suspect / victims rental unit: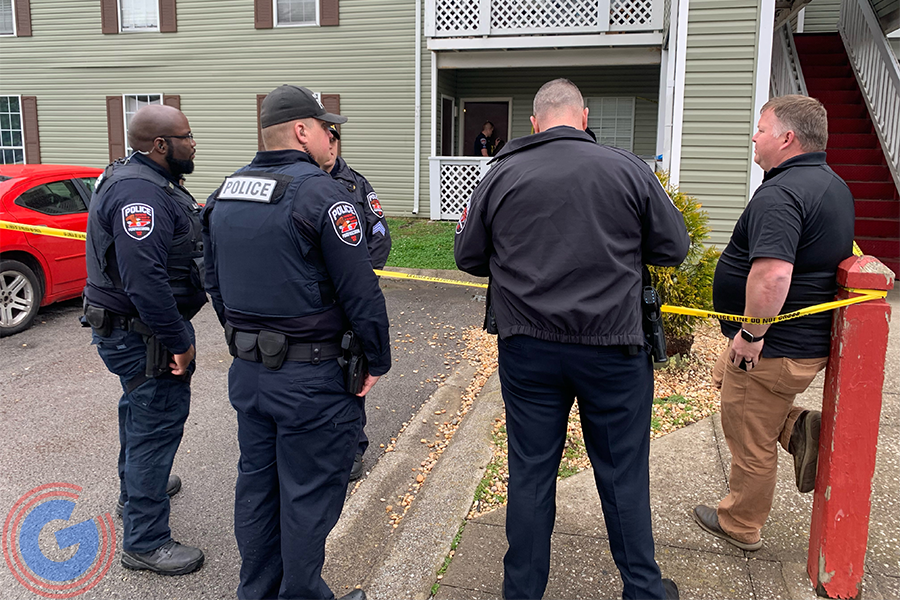 Scroll down for more...

Previous News Story:

The Murfreesboro Police Criminal Investigations Division continues to investigate the death of a 27-year-old man.

According to police, the death occurred on Wednesday afternoon at the University Commons Condos on Old Lascassas Pike. The man was found inside a first-floor unit around 3:25 p.m. on April 6th.

At this point detectives have not released the cause of death as it has not been determined.

MPD Public Information Officer Larry Flowers told WGNS NEWS, "The investigation continues."

Click here for previous release.

Source: MPD

DISCLAIMER: All suspects are presumed innocent until proven guilty in a court of law. The arrest records or information about an arrest that are published or reported on NewsRadio WGNS and www.WGNSradio.com are not an indication of guilt or evidence that an actual crime has been committed.