(Murfreesboro, TN) Murfreesboro police are asking for help identifying a man suspected of burglarizing dozens of businesses over the past five months. The thief targets area businesses in the early morning hours and apparently uses rocks to break-in.


The Murfreesboro Police Department Criminal Investigations Division (CID) is over the rock-throwing 'Rock Burglar' investigation.
MPD Detective Sergeant Tommy Massey said the thief used a rock to smash the glass to get inside different businesses. He then grabs the cash register drawer, along with any money he can find and leaves before police arrive.
"Video surveillance have shown the burglar retrieving rocks in areas adjacent to the businesses to shatter glass doors or windows," Massey said. "He is usually in and out within minutes."
The man wears a hooded sweatshirt, gloves, and carries a backpack while committing the burglaries.
"The burglar usually hits between 2 a.m. to dawn," Massey said. "However, he doesn't have a consistent pattern of when he commits the burglaries. He has gone weeks in between burglaries in some cases."
Five businesses were broken into on Tuesday, April 26, 2022. Those businesses include Taco Bell on Saint Andrews Drive off the New Salem Highway and the nearby McDonald's in front of Publix. Other businesses hit were located on Medical Center Parkway and included Crumbl Cookies, Corelife Eatery and Juicy's Wellness Café. Only one of the five businesses had their security alarms activated.
Scroll down to read more about the rock throwing burglar...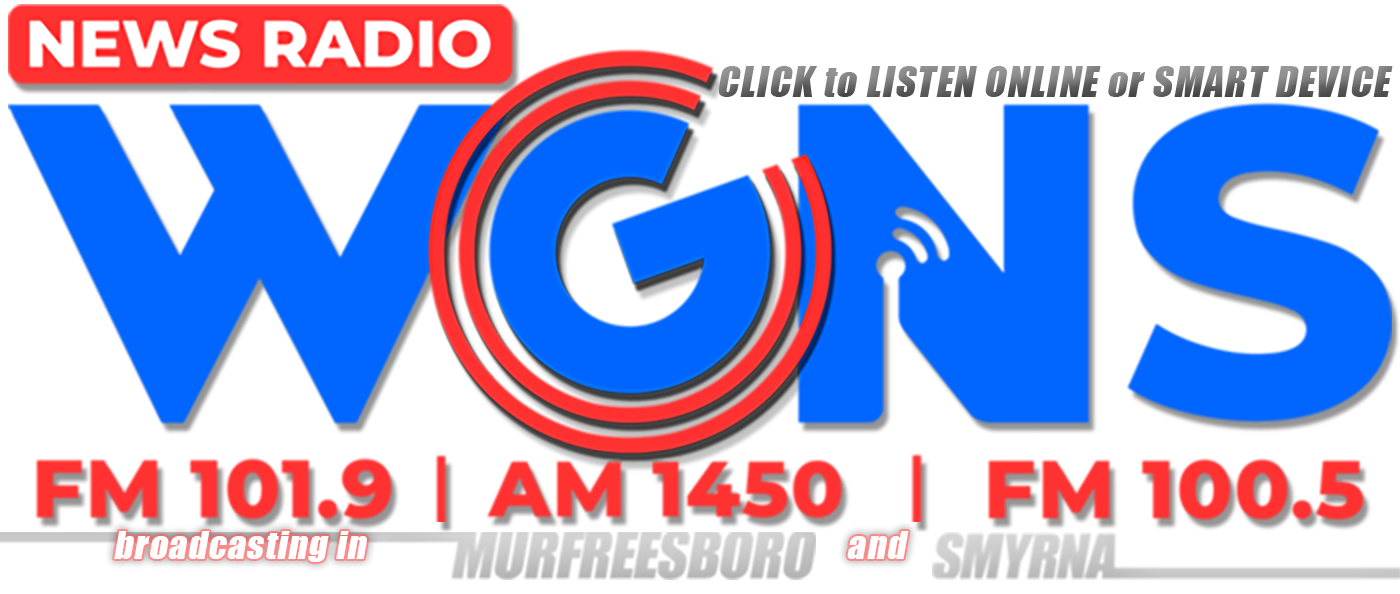 Rock-Throwing Burglar - Continued...

The unidentified burglar may be responsible for a total of 34 burglaries in Murfreesboro since Nov. 2021.

You may recall a past WGNS news story that highlighted a break-in at Starbucks in front of the Innsbrooke Kroger Store on South Church Street. In that case, someone used a rock to gain entry into the coffee shop this past February. While both police and a Starbucks employee confirmed someone ransacked the coffee shop, nothing was missing.

Detectives believe the burglar is hitting various businesses by car as opposed to foot, because there has been business break-in's by way of a rock on the same night, yet total opposite sides of town.

The serial burglar is suspected of committing similar crimes in several other Middle Tennessee cities.

"He may be the same person captured on video surveillance in Smyrna, Nashville, Mt. Juliet and Bedford County committing similar burglaries," Massey said. "We are working with those agencies to help identify this burglar."

Detectives have a few leads on a possible suspect. They've also retrieved evidence and submitted it to the TBI for processing.

Anyone with information on the burglaries or identity of the burglar should contact Massey at 629-201-5521 or email tips to crimetips@murfreesborotn.gov.

You can make anonymous tips by calling the Rutherford County Crime Stoppers hotline at 615-893-STOP (7867) or downloading the P3 Intel Mobile App.

DISCLAIMER: All suspects are presumed innocent until proven guilty in a court of law. The arrest records or information about an arrest that are published or reported on NewsRadio WGNS and www.WGNSradio.com are not an indication of guilt or evidence that an actual crime has been committed.
Listen to WGNS Everywhere! You can find WGNS on Streema, SecureNetSystem, OnlineRadioBox, Radio.net, FMradioFree, and more!