In Smyrna, police are trying to determine the identity of a subject who allegedly stole an Amazon package that was delivered to a local business (See photos above). The unknown culprit was captured on camera outside of a business at 611 Enon Springs Road East.
The theft occurred on Tuesday, August 02, 2022 and police are asking the community if they recognize the man, to contact Smyrna Detective Steve Martin at (615) 267-5432 or at email address steve.martin@townofsmyrna.org.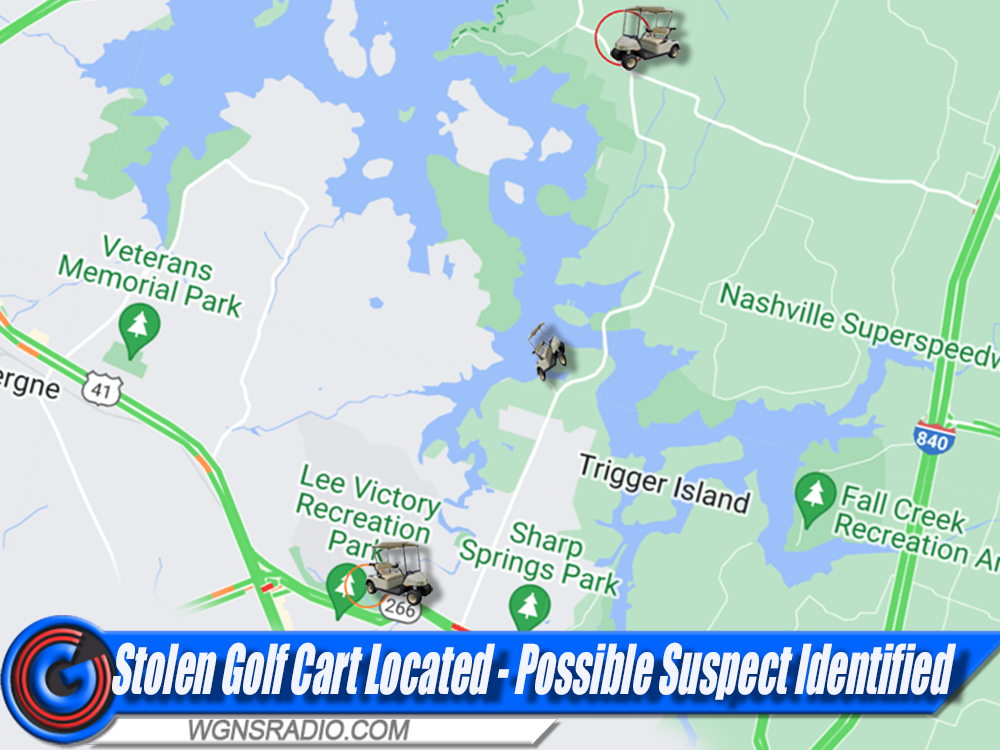 Also in Smyrna but unrelated, detectives have identified a man accused of stealing a golf cart from the Smyrna Municipal Golf Course. The theft of the cart occurred on August 5th.
After the culprit left the golf course with the cart, he somehow made it to the other side of Percy Priest Lake. The cart was found abandoned near the Couchville Pike and Cornith Road intersection, which is a Mt. Juliet address.
While authorities report they located the cart and positively identified the suspect, they have not released the mans name or why they believe he took the golf cart.
DISCLAIMER: For both of the above news stories, all suspects are presumed innocent until proven guilty in a court of law. The arrest records or information about an arrest that are published or reported on NewsRadio WGNS and www.WGNSradio.com are not an indication of guilt or evidence that an actual crime has been committed.