(MURFREESBORO, Tenn.) WGNS has an update to a news story we told listeners and viewers about this past week. Evidently, authorities have been able to identify and locate two individuals who were believed be tied to a fraud case. That case started on October 4th, when MPD officers were called to First Bank on Old Fort Parkway after two individuals reportedly tried to pass a stolen and altered check as real. They were also accused of using a stolen Tennessee driver's license as identification.
MPD Public Information Officer Larry Flowers told WGNS on Friday (October 4, 2022), "Thanks to your tips, Detective Daniel identified the two fraud suspects. Arrest warrants have been obtained. Both are currently in jail on other charges."
---
The below case from Smyrna, TN is still OPEN. Scroll down for more.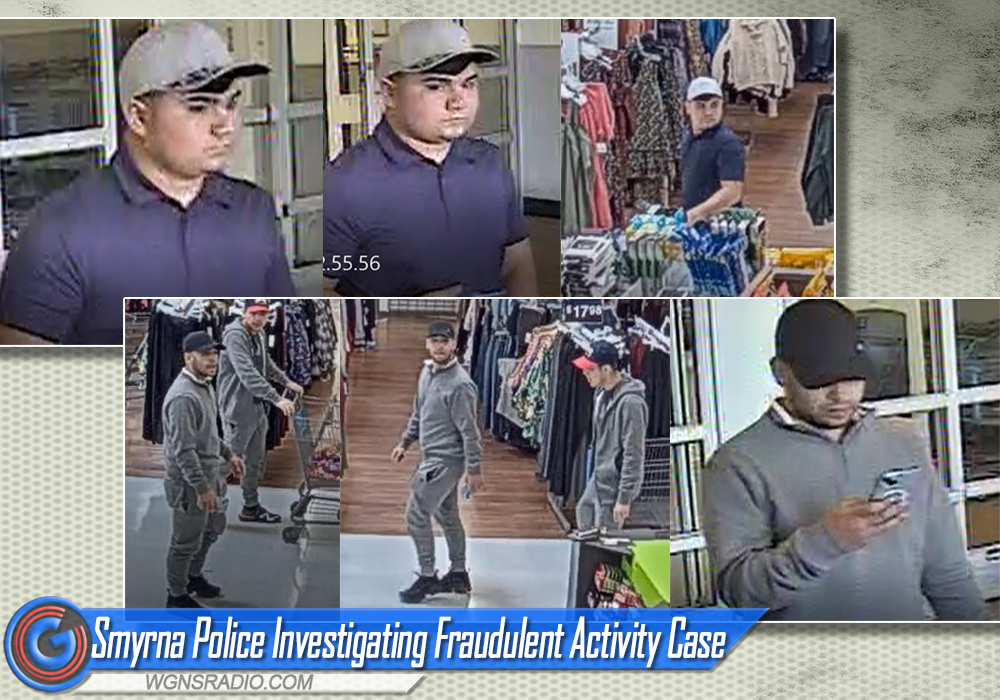 Smyrna Police Investigating Separate / Unrelated Fraud Case - In Smyrna, police are also investigating a fraud related case. There, the long arm of the law report that several subjects are believed to have been involved in some type of fraudulent activity inside the Smyrna Walmart store. However, authorities have not elaborated on what that activity was. If you recognize the subjects that were caught on video (above), you are asked to contact Smyrna Detective Steve Martin at (615) 267-5432 or email him at steve.martin@townofsmyrna.org.
Source: MPD on the first post, followed by the SPD on the second post (above)

DISCLAIMER: All suspects are presumed innocent until proven guilty in a court of law. The arrest records or information about an arrest that are published or reported on NewsRadio WGNS and www.WGNSradio.com are not an indication of guilt or evidence that an actual crime has been committed.
More WGNS NEWS Headlines: