UPDATE - MURFREESBORO, Tenn. - The Murfreesboro Police Department Fatal Accident Crash Team continues to investigate a two vehicle crash that left both drivers seriously injured on Friday, February 10th. Investigators say speed may have been a contributing factor.
The crash happened in front of Right Price Auto Sales on NW Broad Street (US 41/70) around just before the 1PM hour at precisely 12:55 p.m.
The preliminary investigation indicates the driver of a Dodge Charger was traveling eastbound, possibly at a high rate of speed, when he collided with a box truck that was exiting the car lot. That box truck was believed to have been making an attempt of crossing the roadway and into the median to make a left turn.
As for the box truck that was hit in the collision, it appeared to be an LKQ Corporation delivery truck. LKQ is an automotive parts company that supplies automotive shops and car dealers with things like bumpers, hoods, fenders and more.
MPD Public Information Larry Flowers told WGNS News, "Personnel with Murfreesboro Fire Rescue Department and Rutherford County Emergency Medical Services treated the two male drivers on scene. Both drivers were taken to the hospital by a LifeFlight helicopter with critical injuries. Their current conditions are not known."
As of last check at 5PM, Broad Street has reopened to traffic after being closed for hours while FACT investigators investigated. The FACT team responded because the injuries were severe. As of 5:30 Friday evening, the investigation continues.
Earlier Report Below
(Fri. 2/10/2023) Murfreesboro, TN - Around 2:00 on Friday afternoon, Murfreesboro Police notified WGNS about a serious injury crash involving two vehicles. The crash was in the eastbound lane of NW Broad Street near Florence Road, headed into Murfreesboro.
MPD Public Information Officer Larry Flowers told WGNS News that NW Broad Street near Florence Road had to be closed because of the accident involving a car and box truck. Flowers stated, "Both drivers were taken to hospital."
As of 3:53PM, the lane heading into Murfreesboro on NW Broad Street (Hwy 41), remained closed. Traffic has been re-routed onto Florence Road for about 2-hours (as of 4:39 PM on Friday, 2/10/23) as police continue investigating the collision.
The Friday afternoon wreck remains under investigation.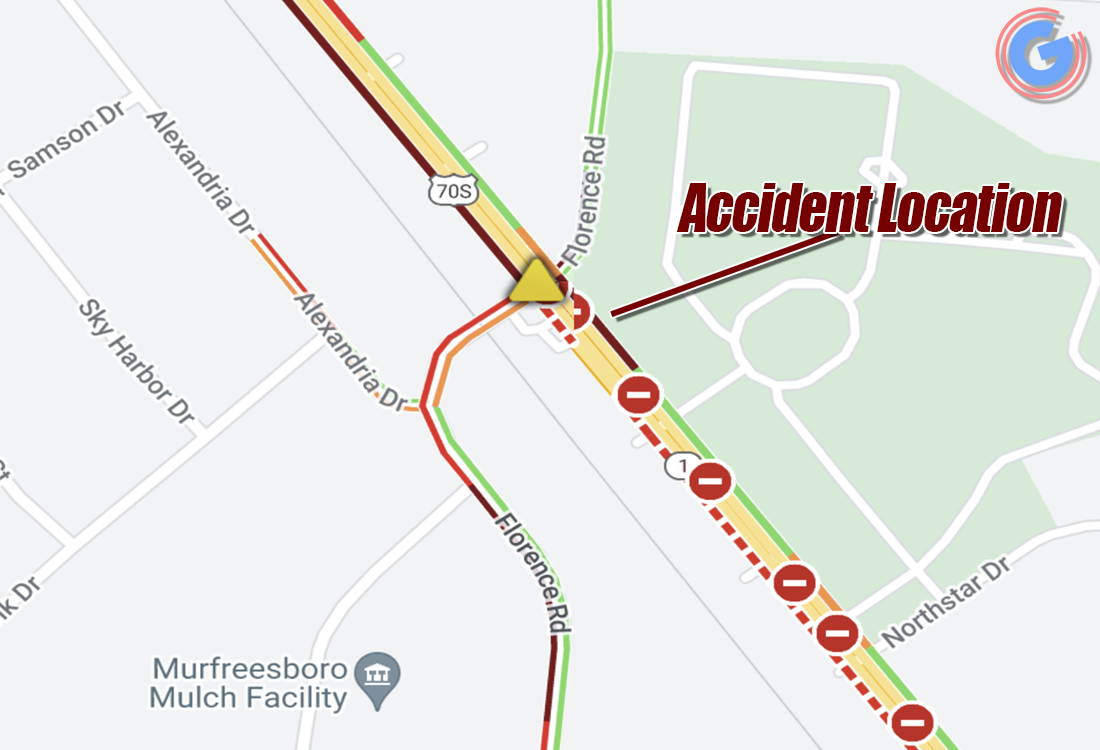 Source: MPD
DISCLAIMER: All suspects are presumed innocent until proven guilty in a court of law. The arrest records or information about an arrest that are published or reported on NewsRadio WGNS and www.WGNSradio.com are not an indication of guilt or evidence that an actual crime has been committed.