Murfreesboro, TN - The reported catnapper's that allegedly stole a cat at PetSmart on Old Fort Parkway have been identified by detectives, according to Murfreesboro Police. Thanks to tips submitted by the community, Detective Ed Gorham confirmed the identity of the couple after a video of the subjects was posted online.
On Wednesday, the suspects met with Detective Gorham and turned over the cat. Gorham then returned the cat to PetSmart. There, a representative from the Dove Road Sanctuary and Safe Haven met with Gorham to pick-up the cat.
Prior to the subjects being identified, police reported the man and woman entered the pet store that shares a parking lot with Home Depot. Once inside, they allegedly made their way to the cats that were on display for adoption. Police say the Calico cat that was taken, belonged to the animal sanctuary that was visiting the store on February 21st. The detective is evidently taking out warrants on the suspects who were accused of the theft.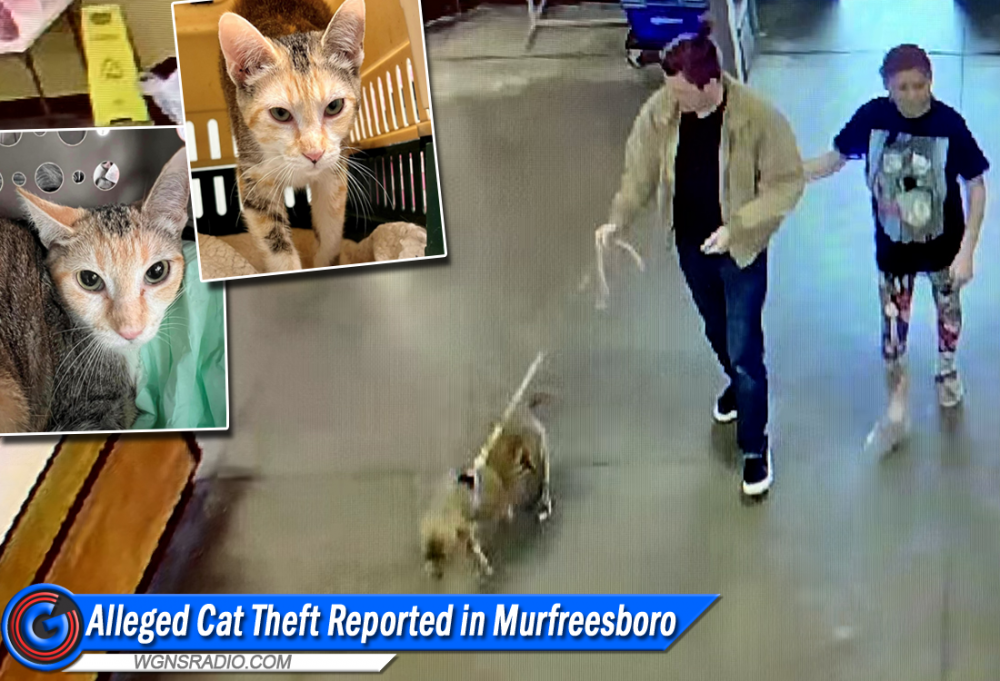 DISCLAIMER: All suspects are presumed innocent until proven guilty in a court of law. The arrest records or information about an arrest that are published or reported on NewsRadio WGNS and www.WGNSradio.com are not an indication of guilt or evidence that an actual crime has been committed.