Rutherford County, TN - An inmate in Rutherford County had a short taste of freedom after a brief escape on Friday. That inmate has since been charged with felony escape after apparently walking away from a work detail at the Rutherford County Adult Detention Center, reported investigating Detective Amanda McPherson.
Inmate Matthew Kennamer of Murfreesboro, was taken back into custody after a three-hour search by sheriff's deputies and other emergency responders. The three-hours will likely cost the 41-year-old suspect a lot more time than his short excursion.
Patrol Lt. Will Holton said Kennamer was located at a home about two miles from the Sheriff's Office on New Salem Highway and taken into custody. "Through the investigation, we learned he was at a home," Holton said. "Deputies set up a perimeter in the area. He surrendered."
When learning Kennamer was missing, Incident Commander Cpl. William Travis said deputies, Murfreesboro Police, Tennessee Highway Patrol troopers and Tennessee Wildlife Resource Agency officers immediately started searching for Kennamer.
Tennessee Highway Patrol's helicopter pilot searched for Kennamer along with drones from the sheriff's office and Rutherford County Fire Rescue. K9s from the sheriff's office and Murfreesboro Police did multiple tracks of Kennamer. The Rutherford County Emergency Management Agency and Wilson County Sheriff's Office assisted. Photo of Kennamer after he was caught - below.
Sheriff Mike Fitzhugh thanked the responding agencies for their help."Everybody did a great job," Fitzhugh said. Meanwhile, Kennamer is being held without bond for his previous charge of felony violation of probation.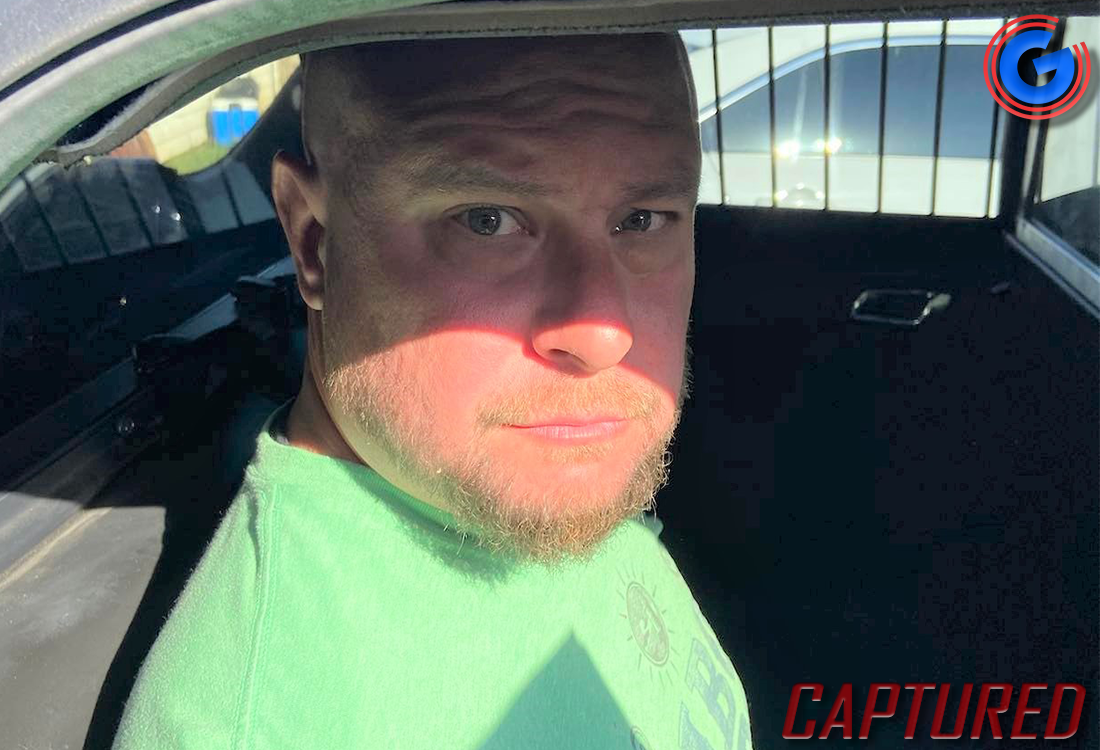 Previous Report - A Rutherford County Adult Detention Center inmate worker who apparently walked away from a work detail on Friday was captured several hours later. 41-Year-old inmate Matthew Kennamer of Murfreesboro was working on lawn care and apparently fled on foot at about 1:15 p.m. The subject was reportedly on the detention center grounds at 940 New Salem Highway in Murfreesboro when he left the area. A couple of hours after getting away, the inmate was recovered and law enforcement officers confirmed that Kennamer was back in custody after walking away from his work detail Friday.
Sheriff Mike Fitzhugh said deputies, Murfreesboro Police, Tennessee Highway Patrol troopers and Tennessee Wildlife Resources Agency officers worked together to saturate the area around the detention center and by drone. A THP helicopter also searched the area as well.
In 2020, the suspect was convicted in a Rutherford County courtroom for his "4th DUI Offense." In 2016, Kennamer was convicted in an aggravated assault case that also occurred in Rutherford County.
DISCLAIMER: All suspects are presumed innocent until proven guilty in a court of law. The arrest records or information about an arrest that are published or reported on NewsRadio WGNS and www.WGNSradio.com are not an indication of guilt or evidence that an actual crime has been committed.
---
More WGNS News Headlines: