(SMYRNA, TN) Multiple countries across the globe lack something that most of us take for granted - - clean water…
That was Aaron Tremblay, coordinator of the Middle Tennessee 'Walk 4 Water,' which is a 4-mile walk scheduled to take place in Smyrna on Sunday, October 16, 2022.
The local pastor is working with Healing Hands International, in conjunction with numerous churches and schools in our area, to raise enough money to build at least two wells in Malawi and Zambia, which are impoverished areas of South and Central Africa. In third world countries, waterways used by livestock are often the same sources of water used by residents to bathe and wash their laundry in…
The 4-mile walk on October 16th in Smyrna is symbolic to the average number of miles a resident has to walk to get water in poverty-stricken countries. Tremblay said the walk is often made by the women and children of the household, while the males in the home spend their days working in the field…
Generous community partners have agreed to donate $4 for each person who participates in the October 16th 'Walk 4 Water' in Smyrna...
In addition, one donor has agreed to fully fund an additional well if the original goal of two is met.
The 'Walk 4 Water' will be in Smyrna on Sunday, October 16th. The walk will start and finish in the Smyrna Church of Christ parking lot at 112 Division Street. The walk begins at 3PM on the 16th and everyone is invited to attend.
NOTE: Because a community cookout is being planned to wrap up the afternoon, Tremblay is asking that participants register ahead of time, although it is not required. To register, visit: HHI.org/Walk4Water/Smyrna-TN-2022. Each participant will receive a free t-shirt and the satisfaction of knowing they are making a difference in an underserved area. "Clean water changes lives," Tremblay added. "We hope to have record attendance so we can make a major difference around the globe."
DETAILS:
Date: Sunday, October 16, 2022
Location of Walk (Start and Finish): 112 Division Street, Smyrna, TN 37167
Length: 4-Miles, but there will be transportation back to the church at the 1, 2 and 3 mile points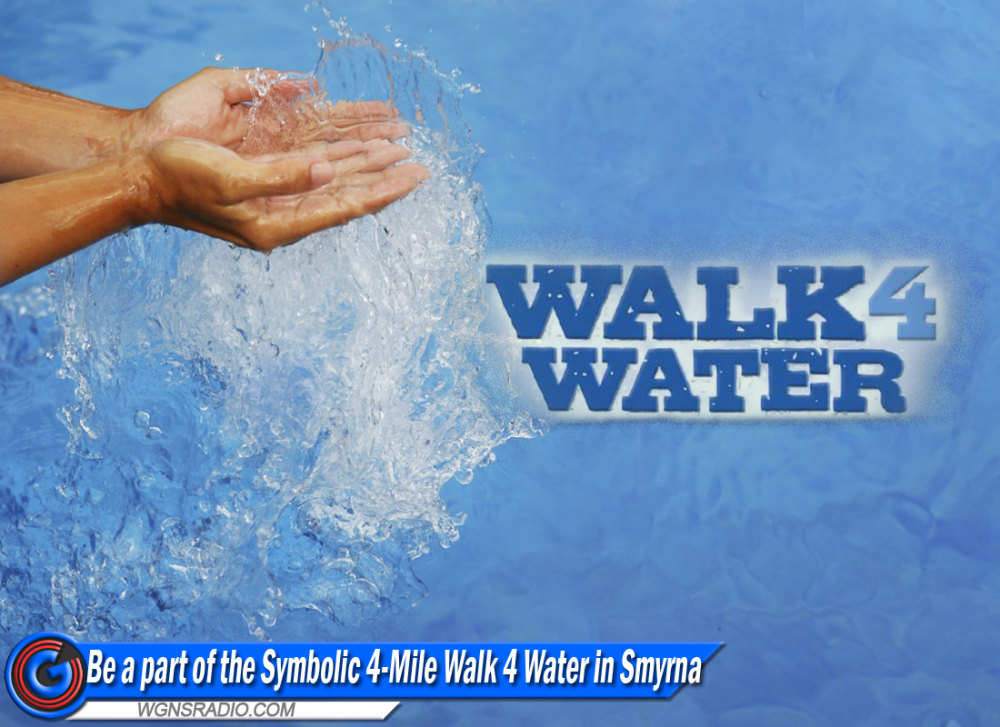 Additional WGNS News Headlines: