MURFREESBORO, Tenn. – A drug trafficking investigation between organizations in California and Middle Tennessee resulted in the seizure of approximately 14,000 fentanyl pills and the arrest of a California man (Scroll down to seize the MPD Seizure Photo).
Members of the Murfreesboro Police Department Special Investigations Division and agents with the Tennessee Bureau of Investigation arrested 22-year-old Jaylen Troy Arjona. Arjona was arrested outside a Murfreesboro hotel on Thursday, May 4. He is charged with two counts of the manufacturing, sale, and delivery of a Schedule II drug, and four counts of money laundering.
The investigation lasted for several months and included three separate shipments of fentanyl pills through the U.S. mail. Arjona traveled to Murfreesboro to collect payment for the pills, according to the MPD. In addition to the fentanyl, he allegedly had five kilos of cocaine he planned to sell, as reported by MPD Public Information Officer Larry Flowers.
Arjona was transported to the Rutherford County Adult Detention Center and placed under a $150,000 bond. A hearing is set for July 20, 2023 in Rutherford County General Sessions Court. As of Monday afternoon, May 8, 2023, Arjona was still behind bars and has not made bond. He remains at the Rutherford County Adult Detention Center in Murfreesboro. Below is a photo of the seized fentanyl pills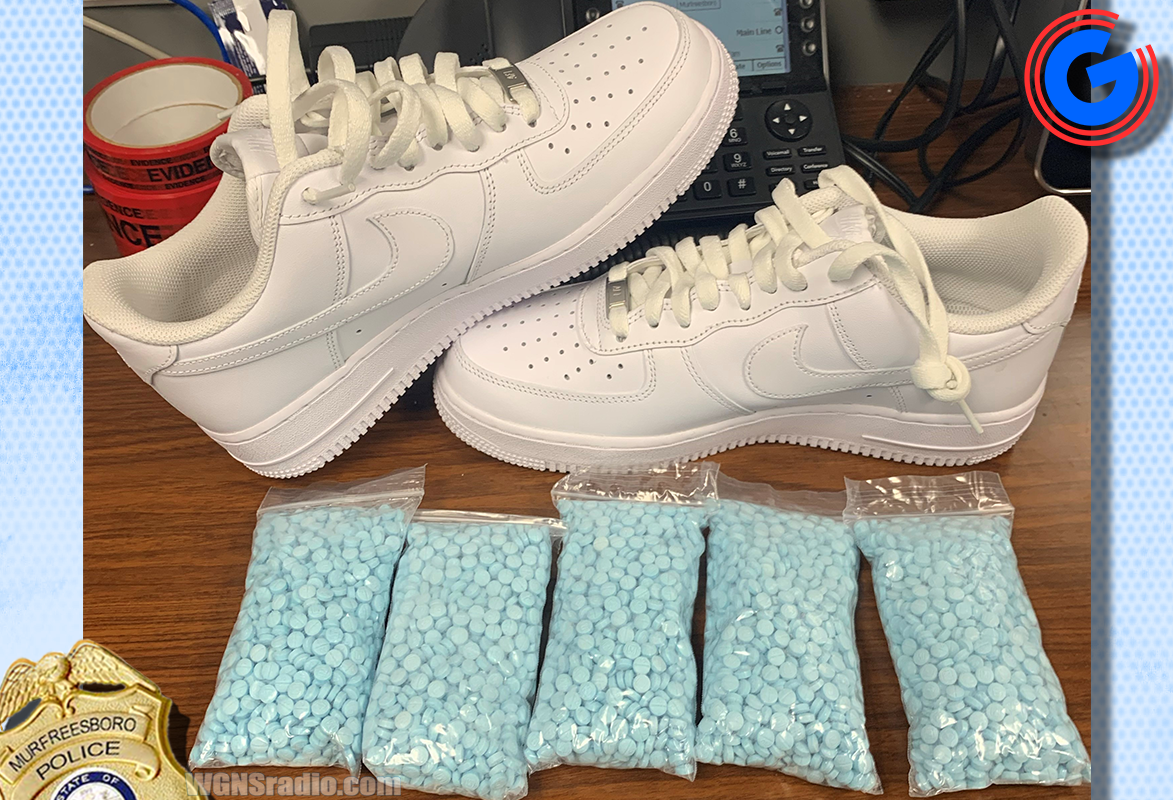 SOURCE: Murfreesboro Police Department
DISCLAIMER: All suspects are presumed innocent until proven guilty in a court of law. The arrest records or information about an arrest that are published or reported on NewsRadio WGNS and www.WGNSradio.com are not an indication of guilt or evidence that an actual crime has been committed.
---
Additional WGNS News Headlines: