MURFREESBORO, TN - Several members of the Tennessee Highway Patrol and the Murfreesboro Police Department honored a fallen officer as they took part in the Special Olympics Torch Run on Monday morning. The officers ran in the name of Detective Jacob Beu, who died in a Rutherford County auto accident on Sunday (May 7, 2023).
Rutherford County Sheriff's Detective Jacob Beu was killed while on-duty in the crash that happened on Armstrong Valley Road. Multiple deputies responded to the scene where they found Beu critically injured. After being transported to Ascension Saint Thomas Rutherford Hospital, he died.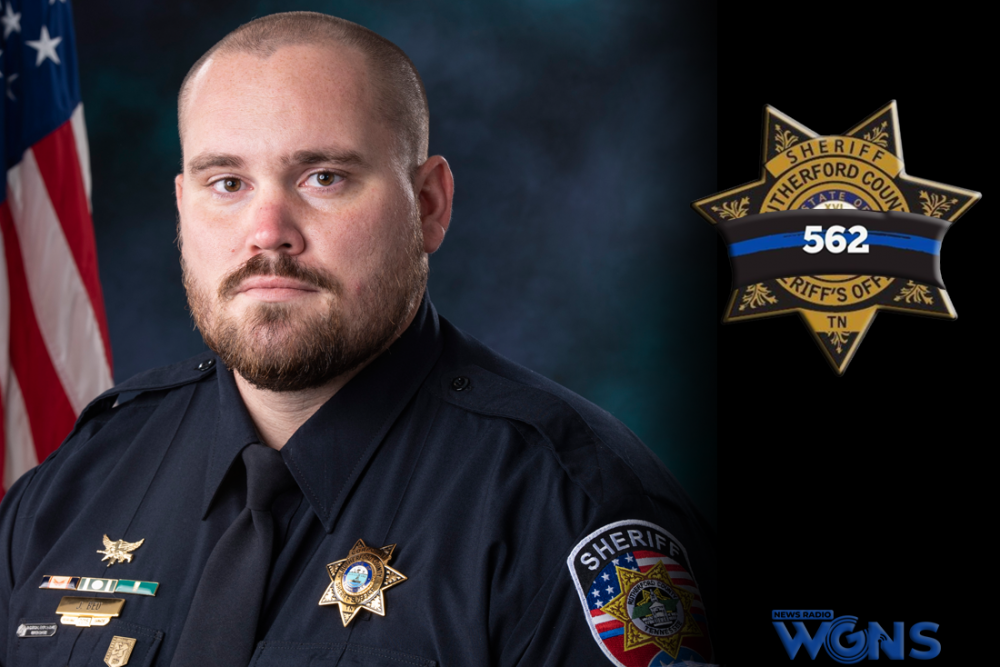 (Continued...) Detective Beu (pictured above) was a veteran sheriff's office deputy who was promoted to patrol corporal in March of 2021. He was promoted as a narcotics detective last year. He was also a member of the armed forces where he served as a United States Marine in the U.S. Marine Corps.
The Monday morning run that local officers took part in was the Law Enforcement Torch Run for the Special Olympics. Officer Drew Stalnaker carried a Marine Corp flag to recognize Detective Beu's Marine Corp service and Sgt. Devin Sorensen carried a thin blue line flag with Detective Beu's badge number on it, badge number 562. The runners were escorted by Sgt. Garry Herron who represented the Rutherford County Sheriff's Office. See the original article about Beu HERE. Scroll down to see a video clip of the Monday run, as shared by the Murfreesboro Police Department.
The Detective served as a member of the SWAT Team where he and the entire team earned honors as Officer of the Month in August of 2021. The honor was earned for their response to the devastating floods in Waverly and Humphreys County. Beu was also honored by Mothers Against Drunk Driving in 2018 for making numerous arrests of drunk drivers.
On Sunday afternoon, area emergency responders and the Tennessee Highway Patrol joined the Rutherford County Sheriff's Office in transporting the body of Detective Jacob Beu to the state Medical Examiner's Office in Nashville. When a law enforcement officer dies while on duty, it is common protocol for his or her body to be examined by the Medical Examiner.
On the route to Nashville via Interstate 24, the La Vergne Fire Department draped an American flag from a bridge that crosses over the roadway in honor of Beu (Scroll down to see a video of law enforcement transporting Beu to Nashville this past Sunday and of the American Flag drapped above a bridge).
Numerous law enforcement agencies across the state have honored Beu for his service in everything from social media posts to ribbons, his name and his service were remembered in multiple ways on Sunday afternoon and throughout Monday. Scroll down to see some of the current posts on places like Facebook.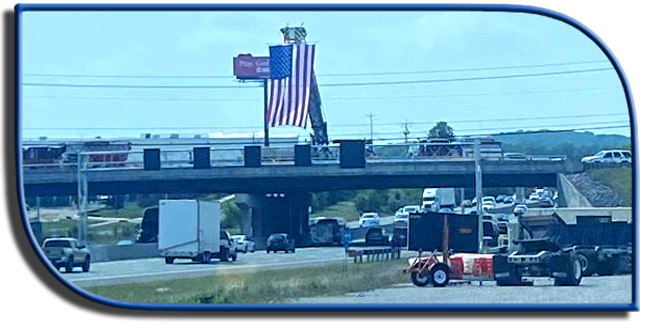 Numerous individuals, friends and other law enforcement agencies across the state have honored Beu for his service. See just a small handful of some of the posts below.
Additional WGNS News Headlines: