(MURFREESBORO) Local residents and music lovers throughout Tennessee are excited about an announcement made earlier this year regarding a new concert venue that will be built Murfreesboro. Some are saying the venue will fill the long left gap in outdoor entertainment that hasn't been felt (or heard) since the closing of the Starwood Amphitheater.
Starwood opened 1.3-miles west of the LaVergne city limits in Antioch at the start of 1986. The venue closed twenty-years later to the tunes of Aerosmith and Mötley Crüe, the last two bands to play at Starwood. Outside the realm of concerts, Starwood and Notes Live are far from similar, as you will read/hear below.
The new Notes Live will feature outdoor and indoor concerts and will be built on 18-acres between Medical Center Parkway and the Stones River. JW Roth, Chairman of Notes Live, updated WGNS on Wednesday (6/29/22)...
The company plans to invest around $40-million into Murfreesboro for their soon-to-be built music venue and restaurant in the Gateway district. The entire event center will have a 1930's theme, which Roth vividly described...
Roth hopes to put the musical spotlight on Rutherford County
. By the way, the outdoor amphitheater will be named after a Murfreesboro staple...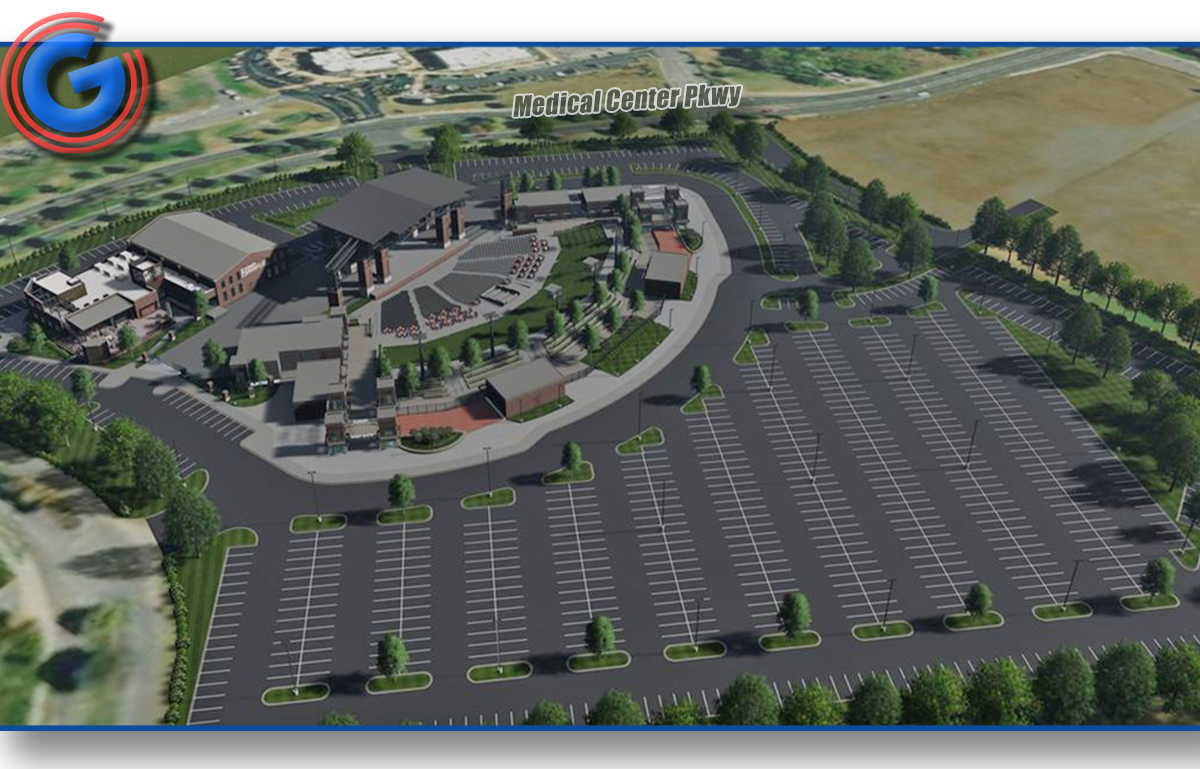 See a video of what the Notes Live, Inc. venue will look like in Murfreesboro HERE.
Roth spoke to Chip Walters on the WGNS RoundTable Wednesday. Hear the entire 37-minute interview...
You can listen to more WGNS RoundTable shows by clicking HERE.
More Details on Notes Live: The multi-million-dollar "Sunset on the Stones River Amphitheater" will host large touring acts on their future "LIVE Music" entertainment campus, featuring amenities like 32 fire-pit suites alongside stadium-style seating. The venue will also have causal lawn seating. Live-streaming from the amphitheater and the neighboring indoor venue will also be available, along with a video stream going into screens located in the Boot Barn Hall.
The entire venture will be modeled after Notes Live Boot Barn Hall in Colorado Springs, Colorado, which quickly became one of Colorado's premiere music venues after opening in February of 2019.
"I can't tell you how excited we are to be full steam ahead in building our new Murfreesboro campus. We love Murfreesboro and plan to build one of the most luxurious music campuses in the country. We expect our live streaming and content strategy to make 'Live from Murfreesboro' a household name in every living room in America," said JW Roth, Notes Live Founder and CEO.
Murfreesboro is the third live music development for the emerging new player in the independent live entertainment space and is already "recognized as one of the best new music venues in the country." Visit Notes Live online to learn more about the organization.

More News from WGNS Radio:
1.) Become a Teacher and Make a Career Change - Teach Now in Rutherford County
2.) 20% Pay Raise Approved for Rutherford County Sheriff's Office / 15% for County Employees
3.) Murfreesboro Approves Middle TN Electric Land Swap
4.) Gun Stolen in Murfreesboro Recovered in Nashville Arrests of Two Subjects
5.) Schools Receive Grant to Further Help Homeless Murfreesboro City School Students