(SMYRNA, TN) A massive home fire around 10:30AM Tuesday morning (7/12/2022) brought units from Rutherford County Fire Rescue along with assistance from the Smyrna Fire Department to Libby Street.
Reports from firefighters arriving at the scene showed heavy flames and black smoke billowing from upstairs windows and the roofline.
The teams of firefighters launched an aggressive attack on the inside to bring the blaze under control.
No injuries were reported, and occupants were not home when the fire broke out on Tuesday.
The cause of the Tuesday morning blaze has not been determined, and the Rutherford County Fire Marshal's Office is investigating.
If you are not familiar with Libby Street, it is between Almaville Road and I-24; it connects with Pleasant Run Road.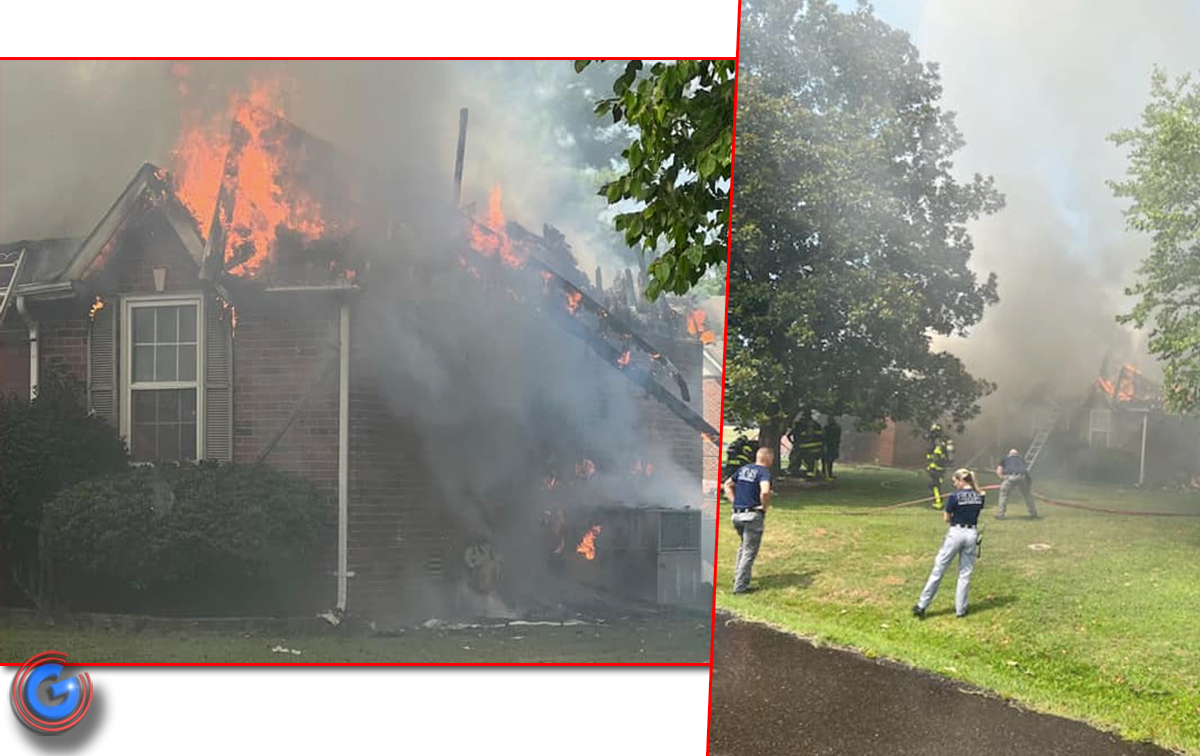 Special thanks to area first-responders who rendered their services, in addition to the Rutherford County and Smyrna Fire Departments, Rutherford County Emergency Medical Services and the Sheriffs Office were also on the scene.
More WGNS NEWS Headlines:
1.) Phone scam targets Murfreesboro and uses scare-tactics, mentioning the cartel
2.) Hotel / Motel Tax Collections Show Murfreesboro's Economy is Doing Well
3.) Murfreesboro is the 144th Geekiest City in the US
4.) 16-Year-old injured in Blackman Shooting
5.) Fireworks being fired, but currently not allowed
6.) Mother and Daughter Graduate from MTSU
7.) FREE Downtown Murfreesboro Concert Aug. 5th