The running community across the nation is reeling in the recent news of the kidnapping and murder of a jogger in Memphis, Tennessee this past Friday morning. After the death of 34-year-old Eliza 'Liza' Fletcher was confirmed, joggers far and wide began to talk about their safety and the safety of others.
Krista Dugosh, who operates the local Fleet Feet store in Murfreesboro and Mt. Juliet, TN told WGNS NEWS, "This tragedy has struck a cord among the running community and we wanted to create a safe space for runners to gather together." This Friday (Sept. 9, 2022) morning at 4:20, runners in Murfreesboro gathered to say a prayer and paused for a moment of silence for the loss of Eliza Fletcher. Then, they took a quiet run through our community. Dugosh said, "It's part of our mission to encourage all runners to run in groups for safety." Photo below.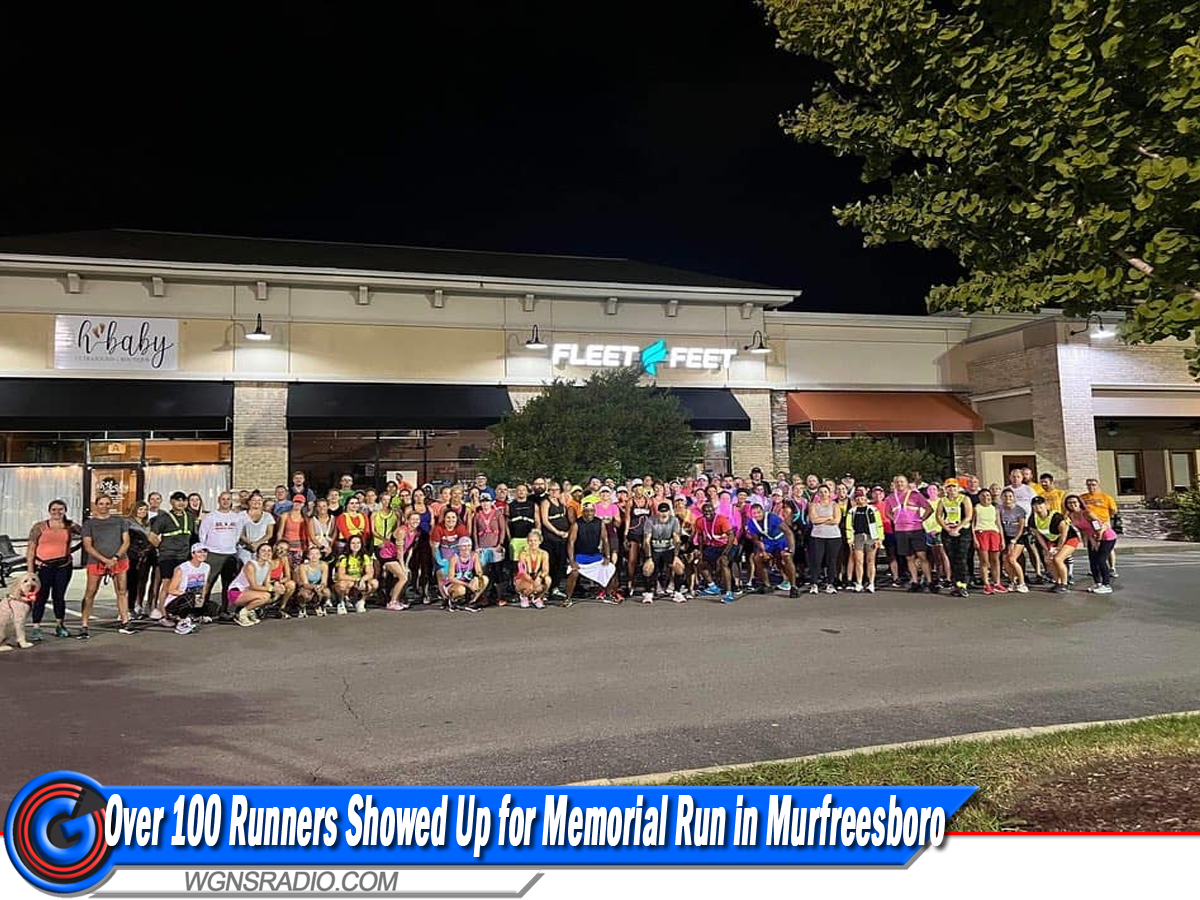 Less than 50-miles southwest of Murfreesboro in Columbia, Tennessee, members of the Columbia Police Department had the honor of taking part in the 'Lace Up for Liza' run/walk that was held at 4:30 Friday morning in Downtown Columbia. This run was in memory of Liza Fletcher. Photo below.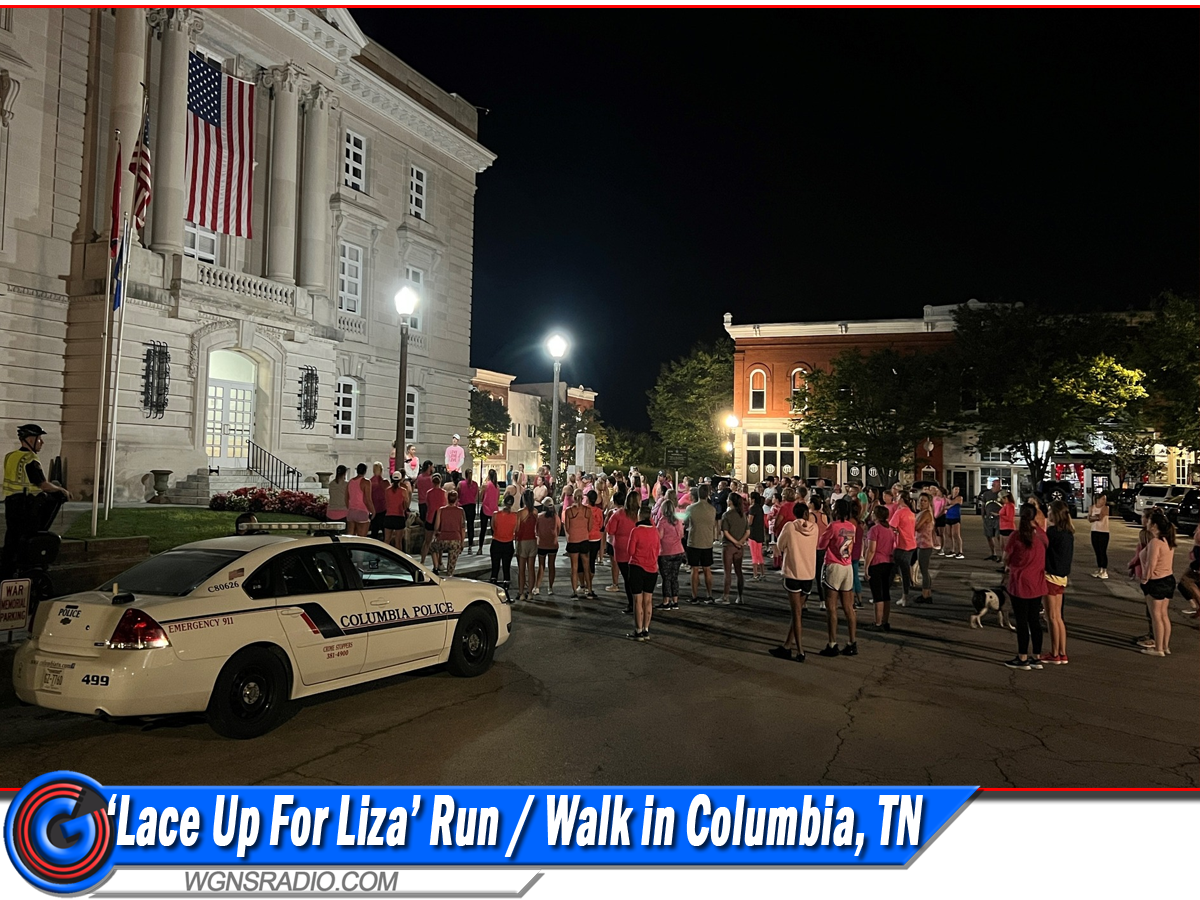 Looking back to the tragic death of Fletcher, CBS News Correspondent Elise Preston reported…
The funeral for Eliza Fletcher, a teacher at St. Mary's Episcopal School in Memphis, will take place on Saturday (Sept. 10, 2022) at Second Presbyterian Church at 10:00am.
---
MORE WGNS NEWS Headlines: