UPDATE: Murfreesboro, TN - A man accused of stalking a woman last year and going as far as installing a tracking device on her vehicle in Rutherford County has been sentenced in the local courts. The subject has also qualified for Judicial Diversion.
Prior to getting arrested, Daniel Green worked in the Center for Student Involvement and Leadership and was the Director of Intercultural and Diversity Affairs at Middle Tennessee State University. While employed at the local university, a police report that included several supplemental reports, were filed with the MTSU Police Department that would ultimately tie Green to what would become a serious stalking case.
Some of the reports filed with MTSU Authorities highlighted Green being accused of tampering with or fabricating evidence in the case. One of the supplemental reports obtained by WGNS in 2022 showed the reported victim told officers she was concerned after she "...saw what appeared to be two police officers" who reportedly visited her office to speak to her about a harassment report that was "...officially not filed" with the Vanderbilt Police Department. The officers apparently made her feel so uncomfortable that she headed straight to the MTSU Police Department after the two left. In the MTSU Police Department lobby, the victim spoke to Officer Hope Kerbo, who noted the synopsis of the report was "Stalking."
The university police department fully investigated the case, documented details from the victim and moved forward with uncovering evidence that was eventually presented to a Rutherford County Grand Jury.
Documents from the courts show the first stalking incident reportedly took place on February 19, 2022 and continued into March of last year. An MTSU Police and Arrest Report further confirmed a warrant for stalking was taken out for Green's arrest by Detective Tommy Roberts. The warrant was executed on March 24, 2022 when Roberts and Officer Travis Reed went to the Miller Education Center and arrested Green.
39-Year-old Green was accused of unlawfully following the 24-year-old victim, visiting her place of work, and unlawfully tracking the victim's vehicle with an electronic tracking device, which he admitted to in a plea agreement. Green also admitted to tampering with or destroying evidence in the case after allegedly learning that he was being investigated.
Almost exactly one-year after the initial police report was filed, suggesting that Green was stalking the victim, Green was prosecuted on one Class C Felony and two Class A Misdemeanors. The guilty pleas were filed late last month on January 31, 2023 under Rutherford County Circuit Court Judge James A. Turner. The pleas included one count of Stalking, one count of Tampering with Evidence and one count of the Unlawful Electronic Tracking of a Motor Vehicle.
The plea agreement was negotiated by the Rutherford County District Attorney's Office and the defendant, allowing for the court to dispose of the case without trial. That agreement led to Green spending a short time behind bars this past week and now that he is released, he will be under state supervised probation for the next three years.
The State allowed the guilty pleas to be filed under Judicial Diversion, which allows for a defendant to enter a conditional plea of guilty with the understanding that after the defendant successfully completes probation, the diverted charge or charges can be dismissed and even expunged from the defendant's record.
Sources: MTSU Police Arrest Report, Rutherford County Courts and RCSO - 22-03-14-003486 and Case# 22-00177, filed on 03/14/2022. Description: Stalking, Harassment, Larceny, Electronic Tracking of Motor Vehicle and Impersonation of a Police Officer. Rutherford County Court Case 470163, Rutherford County Court Case 75GS1-2022-CR-470163.
Additional WGNS News Headlines: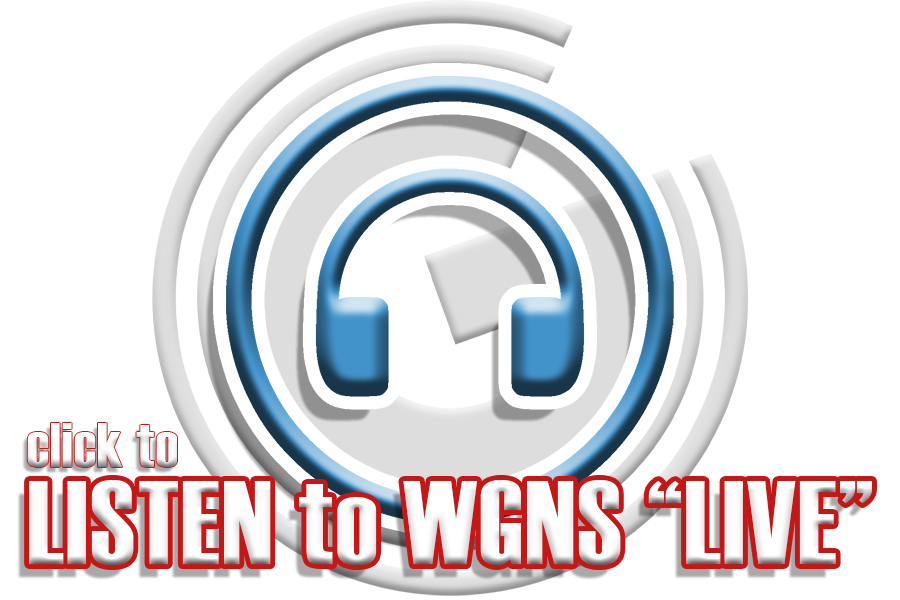 Additional WGNS News Headlines:
DISCLAIMER: All suspects are presumed innocent until proven guilty in a court of law. The arrest records or information about an arrest that are published or reported on NewsRadio WGNS and www.WGNSradio.com are not an indication of guilt or evidence that an actual crime has been committed.