Murfreesboro, TN - And just like that...
The final vote by the Murfreesboro City Council approved Development Impact Fees...
All council members present on Thursday night voted to approve impact fees on future homes, apartments and commercial buildings built in the city limits of Murfreesboro. Council members will decide on the actual amount that will be charged for the impact fee at a future workshop session.
Mayor Shane McFarland previously told WGNS the impact fees will be charged to the builder or developer…
The developer will likely pass that charge on to the future business, resident or buyer. McFarland said the city will charge the impact fee on a per-unit basis…
Development impact fees are a method of supplementing a municipal budget to offset the costs associated with new development. Multiple municipalities in Middle Tennessee utilize a development impact fee to offset costs associated with population growth.
Again, an exact amount to be charged on developments has not been set at this point. The future fees charged and collected will have to be determined by the council members, which will happen at future workshop sessions. Council members will be tasked with setting a fee schedule that calculates the use of area roadways, parks, public safety and schools within the development district. Fees collected will stay within that district.
GROWTH: Murfreesboro Mayor Shane McFarland previously talked about the growth within the City and how the council slowed the growth of apartment complexes…
Scroll down to read more about the impact fees and to read the ordinance change / addition.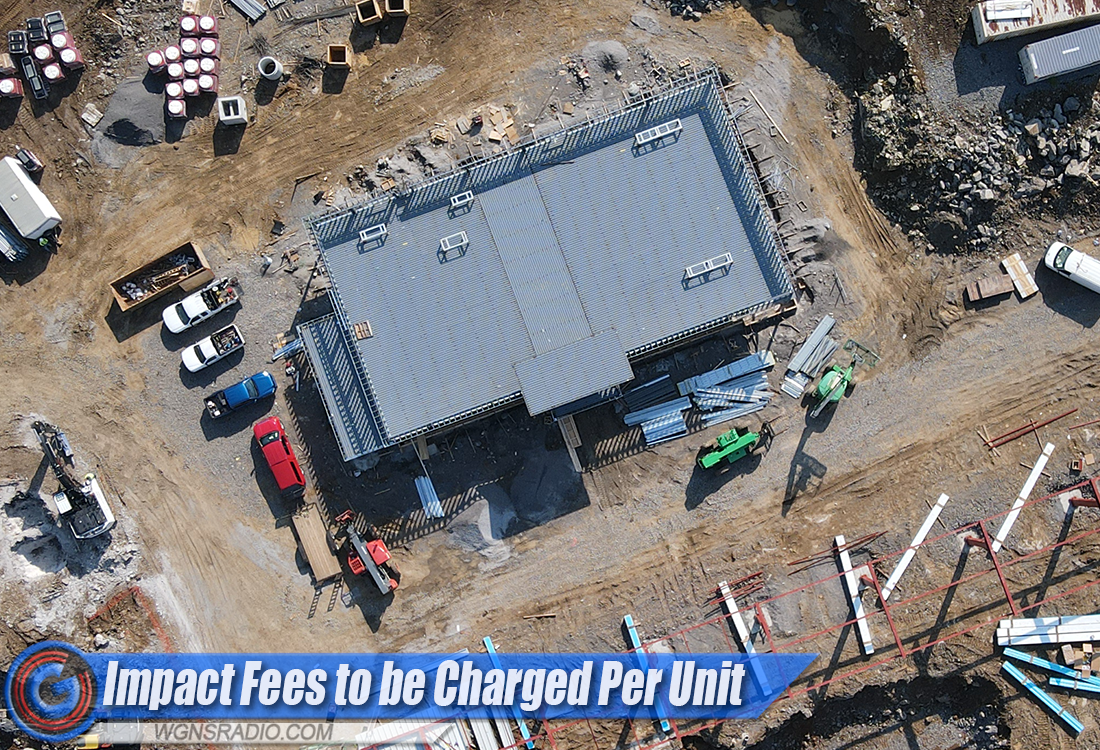 WHERE WILL IMPACT FEES GO? Amendments to the Murfreesboro City Code will set guidelines on the impact fee charged for the development of new commercial, industrial, and residential structures. The money collected within the development impact fee district will be funneled into separate categories to include schools, parks, roads, public safety and more.
Funds will go towards a school impact fee – with revenue used to finance expanding improvements to the Murfreesboro City Schools facilities, a public safety impact fee – that will be utilized to fund future project costs of capacity-expanding improvements to the City's public safety facilities, a park impact fee – which will be collected to pay for future parks and recreation department developments, a use of roadway impact fee – that will be used to finance project costs of capacity-expanding improvements to the major roadway system, just to name a few. If you would like to read more about the charges under the impact fee, CLICK HERE to see the actual ordinance that had to be changed in the city code.
REFUND OF FEES: Developers who pay an impact fee, but fail to move forward with the development will be able to seek a refund from the city. As long as the refund request is made within 60-days of the expiration of the Building Permit, the refund can be approved. The refund will however come with an administrative fee of 3% for verifying and computing the refund amount.
Additional WGNS News Headlines: